| | | |
| --- | --- | --- |
| New Tintin International Trailer Arrives | | |
Written by Ivan Radford
Monday, 11 July 2011 14:01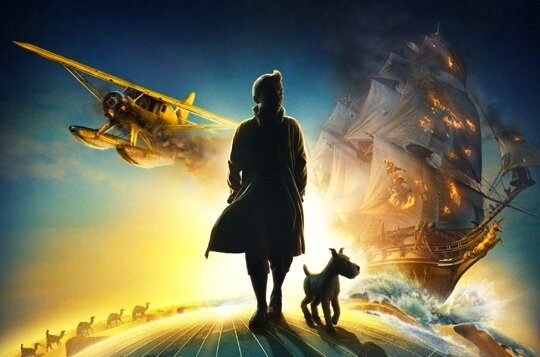 He can move his eyebrows, he can stare into space like a fish, but can he talk? Can he talk? Well, thanks to the Tintin international trailer, Herge's hero can - and he's not the only one flapping his CGI mouth up and down.
Yes, the new Tintin trailer has Captain Haddock (Andy Serkis) and Detectives Thompson and Thomson (Simon Pegg and Nick Frost) talking too. Complete with Jamie Bell's eager vocals and the swooping camera, the action on show (biplanes, boats and on-foot chases) is looking pretty solid. It's just a shame that the virtual meat puppets are still so funny looking.
It's a slight improvement on the original Tintin teaser trailer, which looked like a sequel to The Polar Express, but Peter Jackson and Steven Spielberg's 3D adventure still smells fishy.
The Adventures of Tintin: The Secret of the Unicorn is out in UK cinemas on Friday 26th October. That's two months before the US. And it's written by Steven Moffat, Edgar Wright and Joe Cornish. Those two facts are keeping my hopes up. 
Read on for the full Tintin international trailer. Or have a look back at this review of The Secret of the Unicorn cartoon on VHS.
Tags:
andy serkis
jamie bell
nick frost
peter jackson
secret of the unicorn
simon pegg
steven spielberg
tintin. daniel craig