| | | |
| --- | --- | --- |
| A Dangerous Method's Trailer Gets Me All Excited | | |
Written by Ivan Radford
Wednesday, 22 June 2011 13:07
The trailer for A Dangerous Method has turned up online and it's got me all excited.

A film about the relationship between Sigmund Freud and Carl Jung, two psychoanalytical professors who - according to factual resource Wikipedia - when they first met talked "for 13 hours virtually without stopping"? It doesn't sound that thrilling, until you remember the names involved. There's David Cronenberg, a director who's barely put a foot wrong in his mentile career. And there's Christopher Hampton, the writer who not only penned Dangerous Liaisons, but also adapted Atonement for the screen.

And then there are its two stars: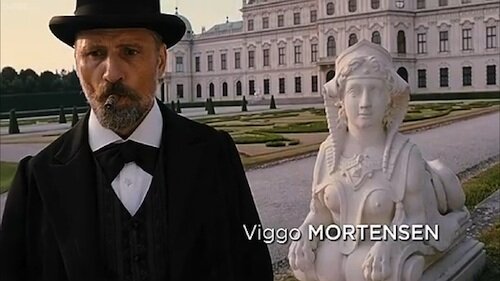 is FREUD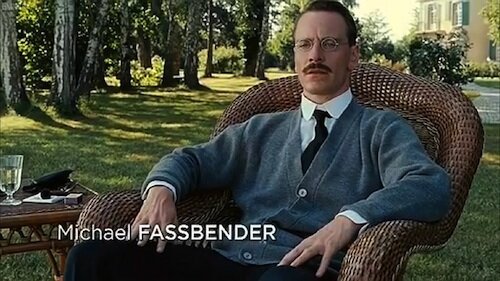 is JUNG
Reuniting once again with Viggo Mortensen after Eastern Promises and A History of Violence, Cronenberg's tale sees Freud and Jung smoking pipes, stroking beards, and occasionally doing naughty things to Keira Knightley. All of which begs the cerebral and intellectual question: WHEN WILL VIGGO TAKE HIS CLOTHES OFF?

Sadly, judging by the trailer, it looks like we have to see Michael Fassbender go all Swiss on mistress Sabina (Knightley) instead. Not that I'm complaining. After all, it's Michael Fassbender. But I'd bet my Oedipus complex that Viggo gets naked at least once during the film. The chances of Freud bending metal with his mind are obviously are lot smaller. Although he does spend at least 3.2 seconds of the trailer spanking Knightley's bum off.

A Dangerous Method is out in the UK on Friday 10th February 2012. Read on for the full Michael-Fassbender-taking-clothes-off. I mean, video. Freud would have a field day with that one.
Tags:
a dangerous method
christopher hampton
viggo mortensen