| | | |
| --- | --- | --- |
| Possible Storylines for a Salt Sequel | | |
Written by Ivan Radford
Wednesday, 08 June 2011 13:58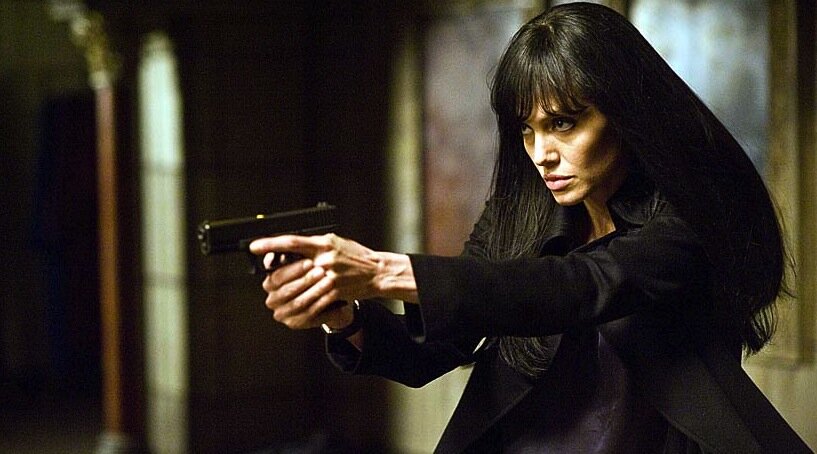 It had guns, explosions and Angelina Jolie's pants hanging from a security camera. Of course Salt is getting a sequel. 

Lots of people weren't keen on last year's spy thriller, somehow resisting Phillip Noyce's breakneck speed, Angelina's sex appeal and the always brilliant Liev Schreiber. But I really enjoyed the trashy actioner and am quite pleased that Kurt Wimmer (the guy who scribbled the original script) is now getting paid to start writing the sequel. 

The original was fortunate enough to be released in the wake of the whole Anna Chapman female spy business. But what will Salt 2 be about? Here are some (very terrible) Salt sequel ideas...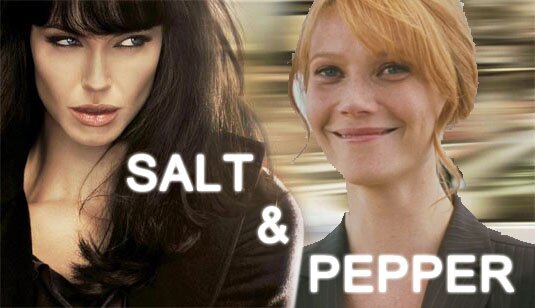 Salt & Pepper

Having saved the world with her underpants, Salt is challenged by a new agent, Pepper, who can do everything Salt can, but while wearing even sexier underpants.

Battling to be the strongest seasoning, Salt & Pepper travel across the world throwing free sachets of sauce and sabotaging each other's underwear, in what can only be described as an inter-continental complimentary condimental showdown with incontinental consequences.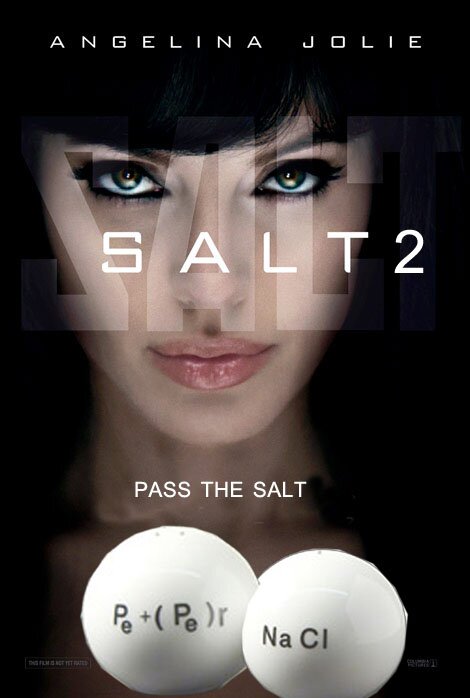 Salt 2: Salt Cellar

Salt discovers a bomb planted by a rogue CIA agent in her house, but isn't wearing any undies so she can't diffuse it.

Panicking, she grabs her priceless antique kitchen utensils and runs down into the basement and locks the door. Hiding in her explosion-proof underground room, Salt will have to survive until the bomb goes off or someone arrives to disarm it.

Is Salt's cellar enough to keep her safe, or will Salt need to sell her priceless salt cellars just to stay alive?

And how exactly will Salt sell her salt cellars while trapped in Salt's cellar?

It's not an understatement to say that Salt 2: Salt Cellar really knows how to grind out the tension from its frankly ludicrous scenario.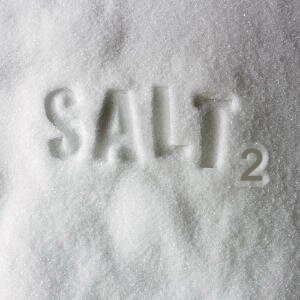 Salt 2: Preservation (or 2 Much Salt, 2 Many Heart Problems)

Celebrating the CIA's victory with a posh meal out, Salt realises that the restaurant has put way too much salt on her food. As her blood pressure skyrockets, Salt storms into the kitchen to find Salty, a drug lord (and part-time chef), who has tried to poison her.

Fighting off heart disease from eating too much salt, Salt assaults Salty, almost killing him in the process.

Can Salt use the salt to keep Salty's body alive and fresh enough to make it to prison? Now more than ever, Salt's natural preservation skills are needed to bring Salty to justice.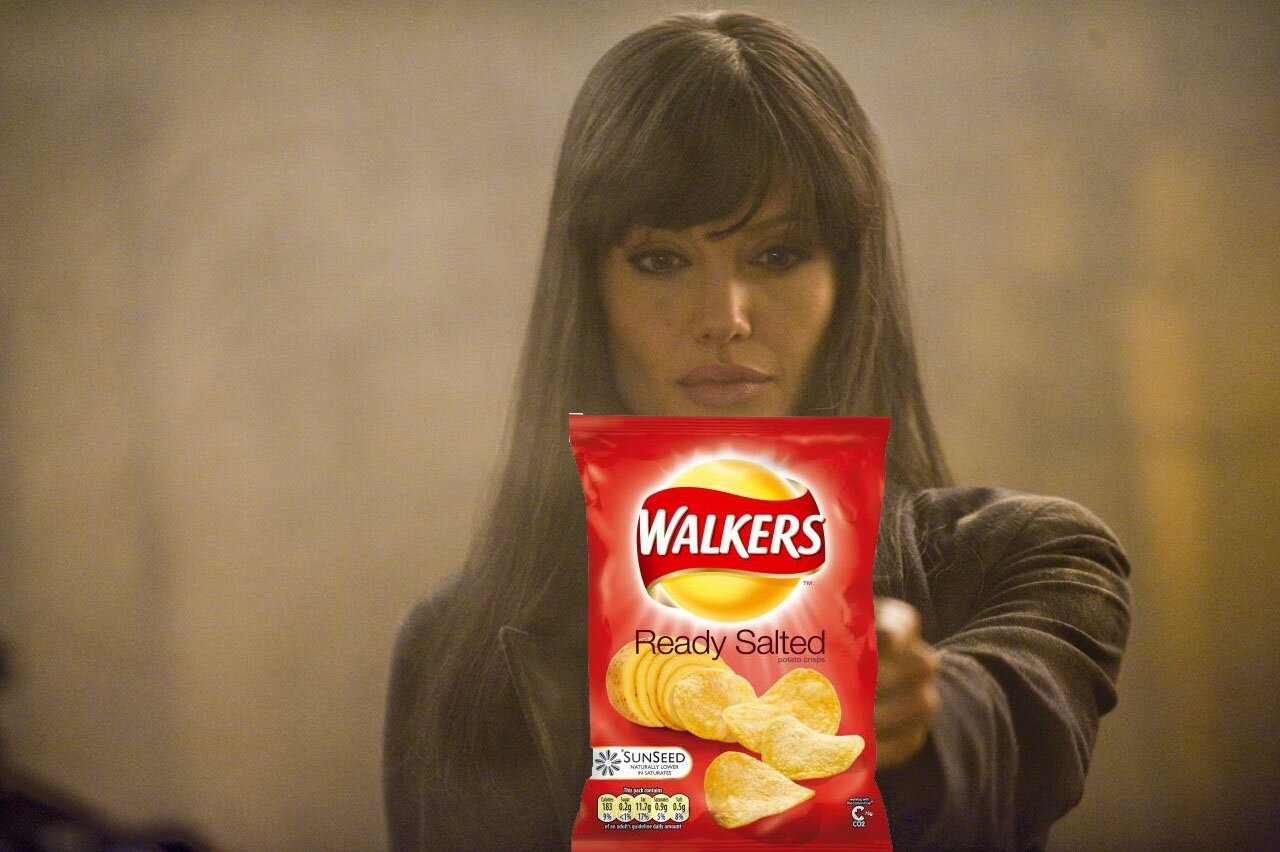 Salt 2: Ready Salted

Salt unearths a conspiracy to wipe out half the world's population using Walker's Ready Salted crisps and a new type of dangerous red salt. Can Salt stop everyone eating the red-salted Ready Salted potato chips? Or is Salt not ready to halt the red salting before things get REALLY salty? 

Get ready for an exciting sprinkling of ready salted action.

(Just be glad Gary Linekar's not in it. Then they'd have to call it Salt 2: Salt and Linekar.)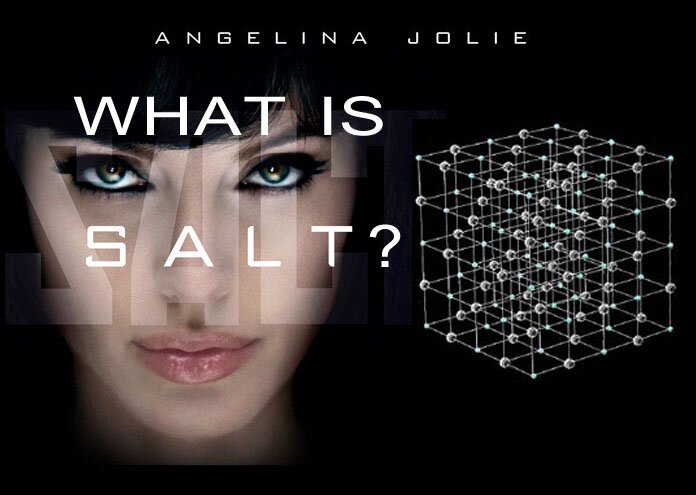 Salt 2: Sodium Chloride

Running out of bad salt puns to turn into movie titles, writer Kurt Wimmer decides instead to make an educational film about the chemical make-up of salt.

And so we get Sodium Chloride. A family-friendly science documentary. Narrated by Angelina Jolie. In her underpants. 
Tags:
angelina jolie
kurt wimmer
phillip noyce
salt
salt 2