| | | |
| --- | --- | --- |
| Some Thoughts on Carte Blanche's Bond Reboot | | |
Written by Ivan Radford
Friday, 03 June 2011 09:24
You may have missed it, but last week saw the release of the new James Bond book. It's called Carte Blanche, it's written by Jeffery Deaver and for some reason, they've decided to make it a modern reboot of 007. Because Ian Fleming's novels have obviously been ruined by their period setting all these years.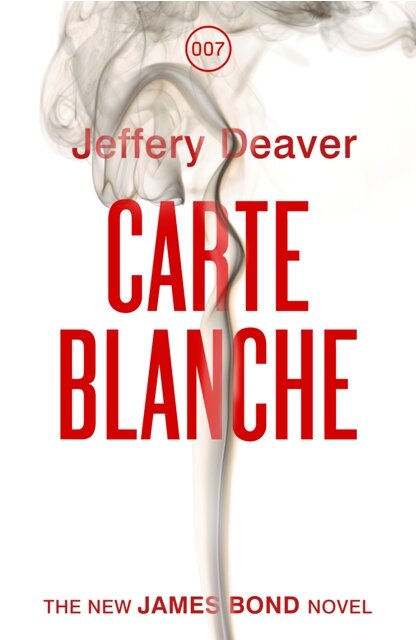 Fifty pages in and I've already had to deal with things like "iQPhones" (yes, really), apps and the mention of Oakley sunglasses every two paragraphs. Oh, and Bond is now a 30-year-old Afghanistan war veteran. That's not James Bond. That's Jason Bourne. If he tweets anyone using his iQPhone, I'll shove a pair of Oakley sunglasses up his Q branch.

It doesn't help that I was fixing my sister's computer at the time. Trying to make them both better, I rebooted one, while repeatedly hitting the other with a hammer. Neither helped.

It's not that reboots are necessarily a bad thing. Casino Royale did an expert job at updating Bond, but kept the character faithful to the novels - a jarring transition for Roger Moore fans, but one that re-established 007 as a sexist bastard using Fleming's own backstory. Of course, even that reboot didn't quite go to plan. We ended up with Quantum of Solace.

But why pass the writing baton on at all? Sebastian Faulks' Devil May Care was a cracking read, which echoed Fleming's style (to varying success) and preserved the author's chronology. Plus it had a man with a monkey hand playing tennis - something every good novel needs.

Of course, there's always the chance that Carte Blanche could turn out to be brilliant by the end. Until then, all I can think of is another fictional series that's clearly in need of the Jeffery Deaver treatment...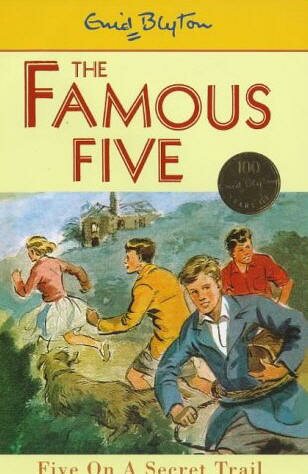 Officially endorsed by the estate of Enid Blyton, Jeffery Deaver could reboot The Famous Five instead. (For anyone wondering, The Famous Five is a lot like The Secret Seven. But there are five of them. And they drink more lashings of ginger beer.)

Titled Five Go Phone Hacking, Deaver's reboot could be a modern thriller about four children (and a dog) who uncover a dastardly corrupt plot to hack the UK's answering machines using iPhones and apps. And Oakley sunglasses. Julian would be an Afghanistan war veteran, Dick would be a crack addict, Anna would be a teenage girl with an unwanted pregnancy and George would be unemployed and on benefits. 

Timmy the Dog would be a robot. 

Deaver could even write the film version as well, starring Liam Neeson and Bradley Cooper. The only condition? It HAS to include the Famous Five theme tune:
For all those would like to see Jeffery Deaver reboot The Famous Five, you can contact him at his website, where you can also see a video of him at the launch of Carte Blanche standing next to a female stunt biker and a sports car.  

What other series would you like to see rebooted by Jeffery Deaver? The Faraway Tree, relocated to Baltimore and starring McNulty off The Wire? Noddy, about a politically correct cop who falls into a coma and wakes up in Toyland in the 1970s?
Tags: