| | | |
| --- | --- | --- |
| The Force Is Strong with Star Wars Burlesque | | |
Written by Ivan Radford
Thursday, 26 May 2011 11:25
Thanks to LA Weekly, I have never been more turned on in my life (even by that X-Men: First Class photo from the other day). And I've seen Gandalf's winkie. * 

And yes, I know what you're all thinking...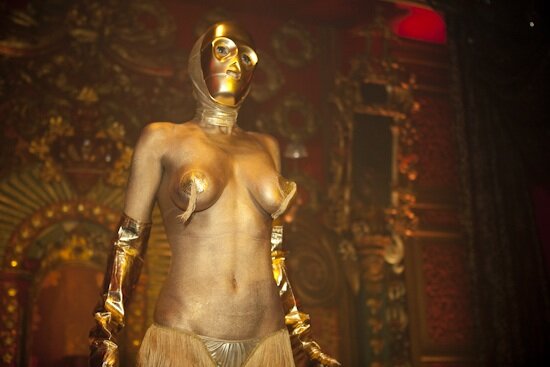 C-3P-OH YEAH 
It's like a Cyberman had sex with a McVitie's Gold Bar. 

Now go read about the Star Warz Burlesque show in full before I start making jokes about lightsabers and my penis.
* It was on a stage. In a darkened room. In rural England. STOP JUDGING ME.