| | | |
| --- | --- | --- |
| New Green Lantern Trailer Is Slightly Less Rubbish | | |
Written by Ivan Radford
Wednesday, 04 May 2011 19:45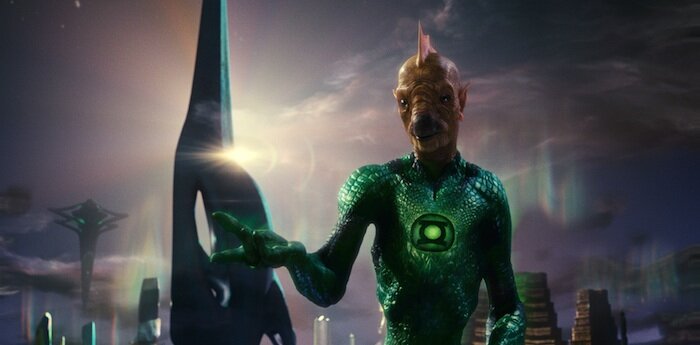 After that four minutes of footage from Green Lantern, which really was a load of green bollocks, Warner Bros have got their stuff together for this new trailer - and it definitely looks slightly less rubbish.

It now looks like there's an actual film in there somewhere. I don't know whether to be relieved or annoyed.

Ryan Reynolds is still nowhere near on Buried form as Hal Jordan, the human chosen to wear the magical green CGI ring that gives him the CGI powers to produce CGI objects using his mind and fight against CGI enemies. How does he know all this? Geoffrey Rush tells him. He's the guy with a head that looks like a CGI bird.

If you love Photoshop more than character development and plot, you'll already have decided to see Green Lantern. If not, you'll be a tad surprised that this CGI orgy (the effects are at least more finished than in the last trailer) now looks as if it might turn out alright. Sort of. Maybe.

Green Lantern is out in cinemas on Friday 17th June. Read on for the video or head this way check out the original Green Lantern trailer. 
Tags:
blake lively
geoffrey rush
green lantern
peter sarsgaard
ryan reynolds