| | | |
| --- | --- | --- |
| Meet Nigel. He Poops on People and Blames It on Seagulls. | | |
Written by Ivan Radford
Friday, 08 April 2011 08:29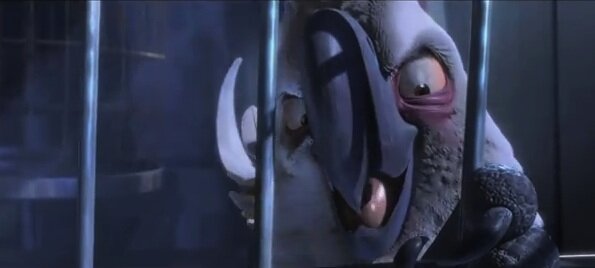 It's hard getting through every day knowing that there's no new Flight of the Conchords to look forward to on TV. But Jemaine Clement fans can rejoice, because he's in cinemas this week as Rio's naughty bird, Nigel.

An unhinged malcontent, Clement's psychotic cockatoo is pretty much the best thing in the whole film, especially because he gets his own song (written, naturally, by the Conchords singer himself). 

It's a great bit of casting - the raw sexual prowess of New Zealand mixed with all the menace of Disney's Jafar. Oh yes, he's so good at being bad that my nephew had to go to the toilet out of pure fear. No surprises there: Nigel's meaner than the rhymenoceros and the hiphopopotamus put together.

Read on to watch Nigel's song. Then click play to watch it at least another four times. 
Like an abandoned school, I have no principles - genius.
Tags:
bret mckenzie
carlos saldanha
flight of the conchords
ice age
jemaine clement
rio