| | | |
| --- | --- | --- |
| Johnny English Reborn Trailer Is Amazing - In German | | |
Written by Ivan Radford
Thursday, 07 April 2011 12:54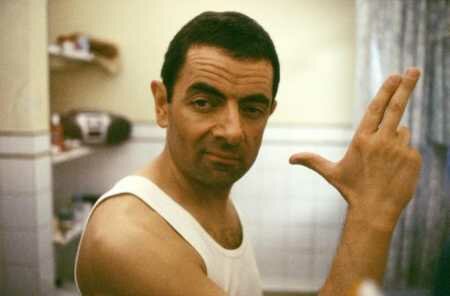 "For five winters now, you have hidden from the world..."

You wouldn't expect Johnny English 2 to start with a bearded karate training montage. Then again, most of us didn't expect Johnny English 2 at all. But the new video for Johnny English Reborn is here and that's how it starts. You can literally count the seconds until the first man-gets-kicked-in-balls moment.

From then on, it's a bizarre mix of the usual clueless pratfalls and some set pieces in which Rowan Atkinson seems to have proper fighting skillz - how does that fit in with the bloke off the Barclaycard adverts? No idea, although the script obviously convinced Rosamund Pike, Dominic West, Pierce Brosnan and Gillian Anderson to join in.

The bottom line? The Johnny English Reborn trailer is amazing. In German. 
The less impressive English version can be seen online at Yahoo! Movies. Read on for the full video.
Johnny English Reborn falls clumsily into UK cinemas on Friday 7th October. Will you be rushing to see it, or waitig for the German dub on the DVD?
Tags:
dominic west
gillian anderson
johnny english 2
johnny english reborn
pierce brosnan
rosamund pike
rowan atkinson