| | | |
| --- | --- | --- |
| The Hobbit: Celebrating The Return of the Figwit | | |
Written by Ivan Radford
Saturday, 02 April 2011 09:45
FIGWIT'S BACK! 

Don't look at me like that. He's a totally real person and looks like this:

F.I.G.W.I.T - "Frodo Is Great... Who Is THAT?"

Figwit is an elf who appeared in two of The Lord of the Rings trilogy and became so named because of the phrase "Frodo is great.. Who is that?" which was everyone's reaction during The Fellowship of the Ring when the elf photobombed The Council of Elrond right after Frodo shouted "I will take the ring to Mordor!"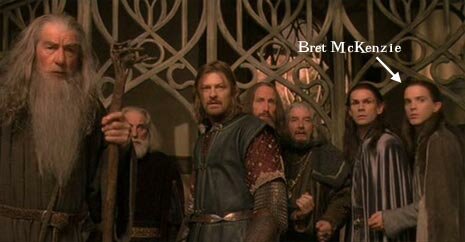 (Thanks to ModSuperStar.ca for the screencap.)

Figwit also turned up in Return of the King film to utter the immortal line: "Lady Arwen, we cannot delay."

For those still staring at Figwit's mind-boggling array of facial expressions, you may have noticed he looks an awful lot like Bret McKenzie off Flight of the Conchords. That's because he is.



Yes, while Jemaine Clement appears in Men in Black III and Dinner for Schmucks, Bret (pronounced Brit - like Britney) is apparently wanted back by Peter Jackson to reprise his role of Figwit. It's great news for Figwit fans. So while I begin a campaign to change the title of The Hobbit to The Lord of the Rings: The Return of the Figwit, you can enjoy looking at this rather lovely Figwit action figure, which comes with limited edition inflexible eyebrows.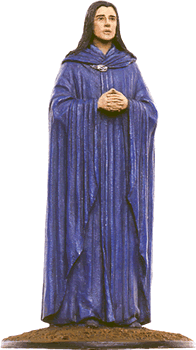 Now all we need is Kristen Schaal as Arwen and Jemaine Clement as Samwise Gamgee and we get my dream Lord of the Rings movie...
Of course, there's always the chance that Figwit's reappearance could just be an April Fools' joke. But screw that. All hail Figwit, the world's sexiest EILF*.
* (work it out for yourself)
Tags:
bret mckenzie
figwit
flight of the conchords
jemaine clement
lord of the rings
men in black
peter jackson
the hobbit