| | | |
| --- | --- | --- |
| Should Julianne Moore Play Sarah Palin? A Scientific Investigation | | |
Written by Ivan Radford
Saturday, 12 March 2011 13:40
We've all heard by now that Julianne Moore has been cast as Sarah Palin in HBO's movie Game Change. It's a film about her and John McCain's failed Presidential campaign against Obama in 2008, in case you were expecting a Fatherland-style look at a Tea Party-ruled alternate future, or a lesbian comedy co-starring Annette Bening (The Kids Are All Right Wing?).

But is Julianne Moore really the right choice to play Sarah Palin? Forget Tina Fey: it's time to use PURE HARD SCIENCE (and a website that does facial recognition) to work out the best mathematical match for Alaska's gun-toting governor...
Margaret Thatcher and Sarah Palin are the same person? ZOMG.

Her Royal Highness Sarah Palin? More like Mrs. Lovett's meat pies.

 

This would be amazing.

 

 
 
 



 




 

Francis is sadly unavailable, on account of his being dead.

 

Hermione Granger > Sarah Palin. Fact.

 
 
 
And now we've all agreed that Bob Marley should be brought back to life specifically for the purpose of using his reanimated corpse to do a Sarah Palin impression, let's work out who should play Palin's running mate, John McCain...
| | | |
| --- | --- | --- |
| | | |
| John McCain as Q in Bond 23? Hmmm... | My mum would love this. | Ok, this must happen. NOW. |
|   |   |   |
|   |   |   |
And now having scientifically examined all the options available, I kindly request that you print off the below letter and post it to HBO at their address. Whatever that is.
----------------------------------------
Dear HBO,

Please cast Gary Busey and Bob Marley in your Sarah Palin politics movie. Science, maths and Gary Busey demand it.

K thx bye.
----------------------------------------
And for anyone who doubts that this use of ultra-science is 110% mathematically accurate, here's proof that I look like Clive Owen: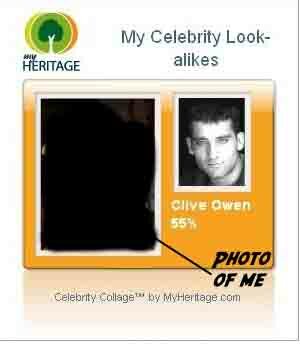 Tags:
bob marley
desmond llewelyn
game change
gary busey
hbo
helena bonham carter
john mccain
julianne moore
meryl streep
robert redford
sarah palin
tina fey