| | | |
| --- | --- | --- |
| Submarine Trailer Is Best Thing in the World Ever | | |
Written by Ivan Radford
Tuesday, 08 February 2011 13:09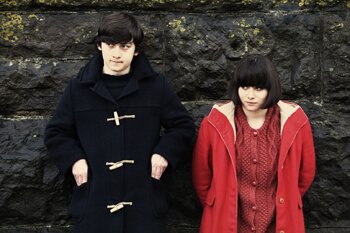 If you haven't seen it already, prepare for something a little bit awesome: the trailer for Richard Ayoade's directorial debut, Submarine. It's the best thing in the world ever. Someone can probably prove that with maths and stuff.

It's a tender, awkward comedy about 15 year old Olive whose principal concerns in life are to lose his virginty and stop his mum (Sally Hawkins) from hooking up with a new age mystic (Paddy Considine).

Submarine surfaced back at the London Film Festival last October and pretty much blew everyone away. Anyone who wasn't blown probably didn't see it.

Submarine hits cinemas on Friday 18th March. That gives you 38 days, or 912 hours, to watch the trailer another 29,313 times. Read on to enter into this contractual obligation.
Tags:
london film festival
paddy considine
richard ayoade
sally hawkins
submarine