| | | |
| --- | --- | --- |
| EXCLUSIVE: Sherlock Holmes 2 On Location Photos! | | |
Written by Ivan Radford
Saturday, 22 January 2011 21:01
So I was at Hampton Court Palace today - as you do - enjoying the maze, the rubbish outdoor toilets, and the incredibly naff gardens with trees that look like a Mario Bros SNES game. Then I spotted two large green screens erected on the lawn out back, along with some equipment and a couple of marquees.

A quick mosey on up to the fencing revealed that it was none other than stuff for the Sherlock Holmes 2 shoot. So, naturally, I took some EXCLUSIVE on location photos. They're so EXCLUSIVE that I have to use big letters whenever I write the word EXCLUSIVE.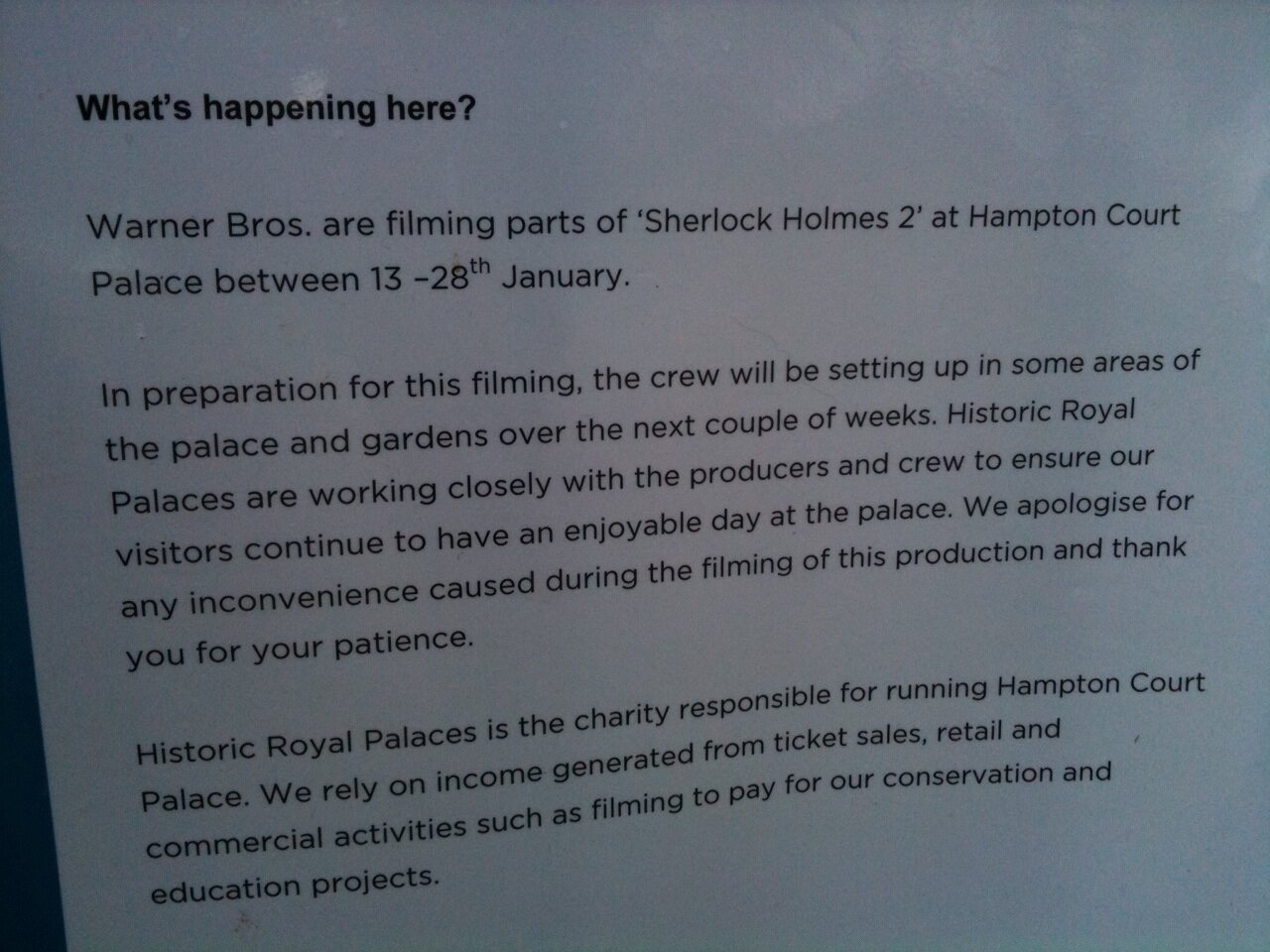 "ZOMG! WHERE'S ROBERT DOWNEY JR?"
And there followed several exciting EXCLUSIVE photos of people on location at Hampton Court Palace, where Guy Ritchie's Sherlock Holmes 2 was/is being filmed. This is proper heavy journalistic shizzle here, people. Film paparazzi gold. You will NEVER see pictures of this quality at any reputable film publication.

Read on to suck up the pictorial goodness.
First, some stealth snaps of Robert Downey Jr.
| | | |
| --- | --- | --- |
| |   | |
| NOT Robert Downey Jr |   | Also NOT Robert Downey Jr |

And, perhaps most shocking of all the photos, this EXCLUSIVE look at the high level security on set.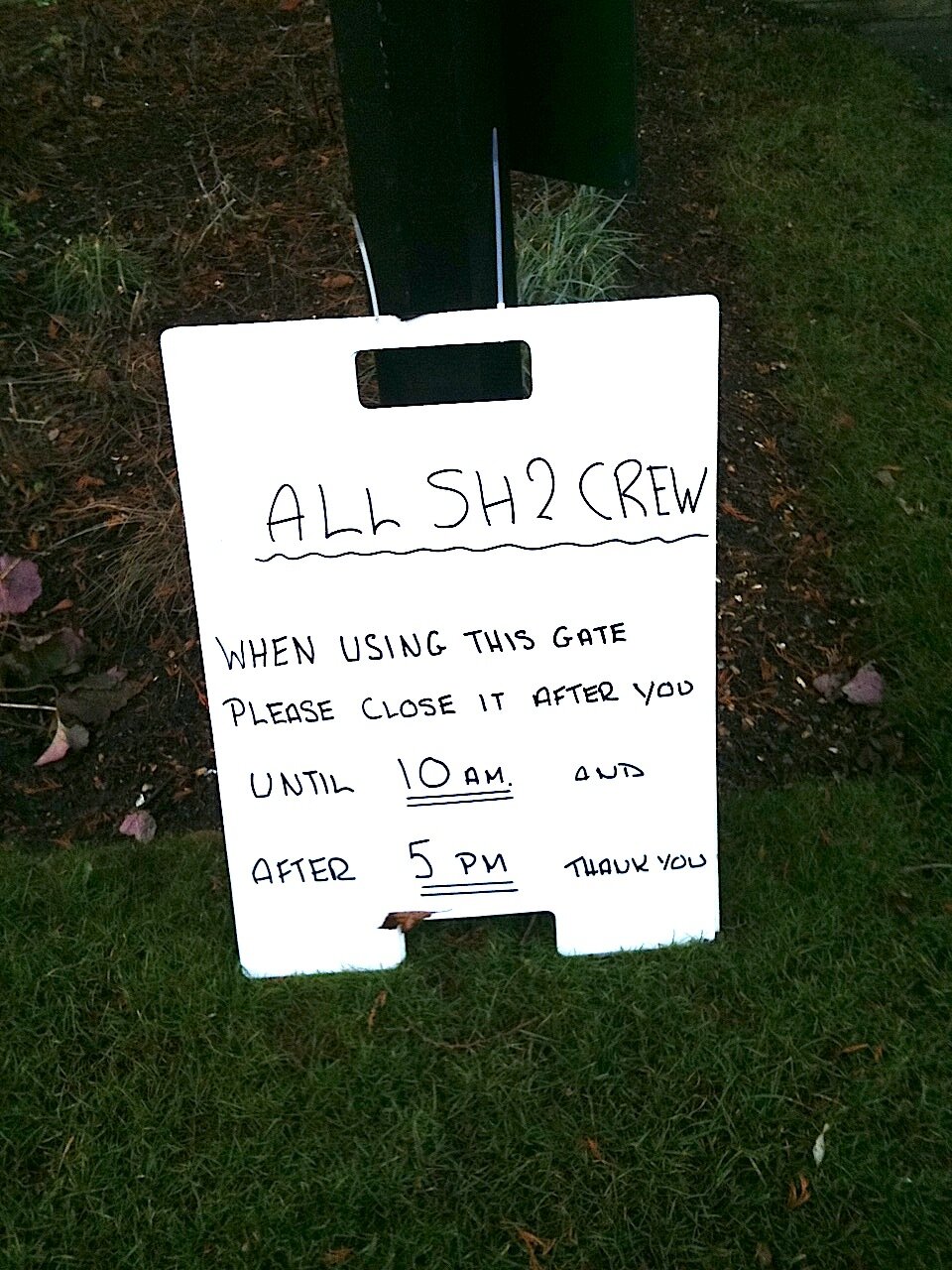 Dear Guy Ritchie, STOP LEAVING THE GATE OPEN
Tags:
guy ritchie
hampton court palace
jude law
robert downey jr
sherlock holmes 2