| | | |
| --- | --- | --- |
| Dino De Laurentiis Dies, 91 | | |
Written by Ivan Radford
Thursday, 11 November 2010 12:52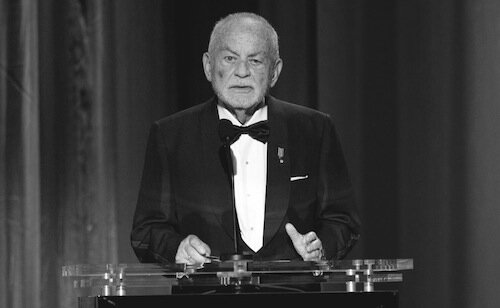 Dino De Laurentiis has passed away aged 91.

The legendary producer died in Los Angeles, Italian press reported today. De Laurentiis began his career in Italy, producing films like Nights of Cabiria in 1956 and La Strada. His collaboration with Fellini on the 1954 movie earned him and Carlo Ponti a Best Foreign Language Oscar in 1957.

Dino then went on to Hollywood, his work including the 1976 remake of King Kong and Serpico. Alongside other overblown projects, such as Flash Gordon, he was responsible for flops like Dune, but found success with Thomas Harris's Hannibal Lector.

Although not involved in 1991's The Silence of the Lambs, De Laurentiis produced Manhunter, Hannibal, Red Dragon and, most recently, Hannibal Rising in 2007.

In total, the producer's career brought 166 titles to the screen. He is survived by his wife Martha and five children. His daughter Raffaella and nephew Aurelio are also producers.
Tags:
dino de laurentiis
dune
fellini
flash gordon
hannibal lector
king kong
la strada
serpico