| | | |
| --- | --- | --- |
| The Hobbit Gets the Green Light - Now Go Away and Shut Up | | |
Written by Ivan Radford
Monday, 18 October 2010 07:31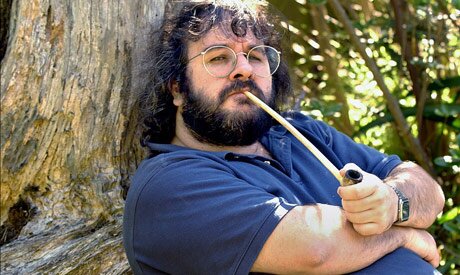 So yeah, that got announced over the weekend. The Hobbit's officially got the green light (it's been confirmed by two sources) and will start shooting in February.

Peter Jackson - now the official director of the Lord of the Rings sequel - had this to say:

"Exploring Tolkien's Middle-earth goes way beyond a normal film-making experience. It's an all-immersive journey into a very special place of imagination, beauty and drama. We're looking forward to re-entering this wondrous world with Gandalf and Bilbo -- and our friends at New Line Cinema, Warner Brothers and MGM."

The Hobbit is on its way back to cinemas. Jackson's back at the helm. All is right with the world. No go away and stop talking about Martin Freeman as Bilbo, James Nesbitt as dwarf Bofur and David Tennant/Michael Fassbender for other supporting parts. Let's just presume Freeman's onboard now and save ourselves the hassle.

And if I anyone so much as mentions Ian McKellen's tweets or the New Zealand actors strike, I'll throw them into Mount Doom myself.
Tags:
andy serkis
david tennant
greenlit
ian mckellen
james nesbitt
lord of the rings
martin freeman
mgm
peter jackson
the hobbit