| | | |
| --- | --- | --- |
| Top Gun 2 to Finally Take Flight? | | |
Written by Ivan Radford
Friday, 15 October 2010 08:35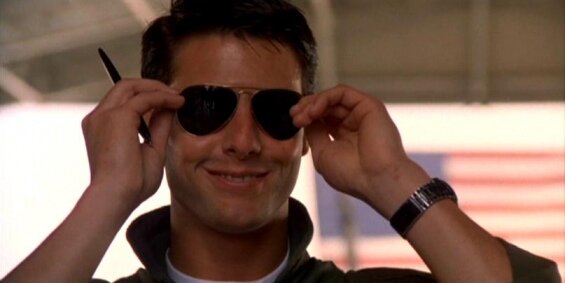 Rumours have been flying through the clouds for a while now about a Top Gun sequel, and now it looks even more likely to happen - Paramount have offered Tony Scott the chance to return for Top Gun 2, and have got Usual Suspects writer Christopher McQuarrie on deck to work on the script.

The new updated screenplay would see a smaller part for Tom Cruise, who refuses to return as Maverick in some obvious, cliched way. So hopefully it'll turn out he's Keyser Soze.

Reuniting Jerry Bruckheimer with Scott for a testosterone-fuelled follow-up to the 80s classic, Top Gun 2 has just had an injection of cash ($350m since you asked) from Skydance productions - owned by Top Gun fan David Ellison, who was inspired by the film to become a pilot before heading to film school.

The chance for Cruise to reprise one of his most popular roles would do wonders for the star's credibility, which has dropped over the past couple of years. And Bruckheimer is hardly churning out quality work these days. Will the original's manly spark still be there? Can Cruise still be your wingman anytime?
Tags:
jerry bruckheimer
maverick
sequel
tom cruise
tony scott
top gun