| | | |
| --- | --- | --- |
| Eastwood Denies Joaquin's Hoover Connection | | |
Written by Ivan Radford
Tuesday, 12 October 2010 08:32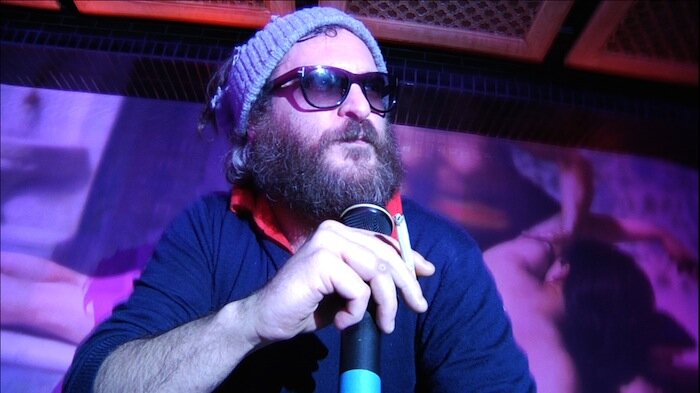 Clint Eastwood has rubbished the recent rumours that Joaquin Phoenix was lined up for a part in his upcoming biopic of J Edgar Hoover.

Hoover, the founder of the FBI, has been the subject of Clint's attention for a while now, with Leonardo DiCaprio attached to the lead role. Phoenix was thought to play Hoover's reputed lover Clyde Tolson, also involved in the FBI's early days.

But Eastwood has confirmed this isn't the case. Indicating that DiCaprio was still in talks with the studio to star, he commented:

"He was a very complex person. The homosexual aspect is just one of many. I would say that's the least of his problems. But he was also very clever, whether rightfully or wrongfully, he was very clever about keeping himself in a certain position in life, so it is an interesting study… He is a fascinating character, and I think I am the right person to do it , not because I knew him or anything, but I did grow up with him…He was an iconic figure."

Scripted by Milk's Dustin Lance Black, the angle of the story is still unsure - but presumably Hoover's sexuality will form a central part of this tale, which seems to be drifting towards his perspective on events. Regarding Joaquin Phoenix, Eastwood added:

"No. I don't know where that came from…didn't he become a rapper?"
Tags:
biopic
clint eastwood
dustin lance black
hoover
j edgar hoover
joaquin phoenix
milk
rapper
retirement