| | | |
| --- | --- | --- |
| 3D Star Wars Set for 2012 | | |
Written by Ivan Radford
Wednesday, 29 September 2010 09:42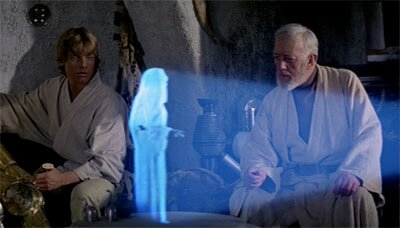 George Lucas has confirmed the inevitable will happen: the whole of Star Wars. In 3D. In 2012. Now there's a date on it, the death of my childhood happiness seems even closer at hand.

Convinced by Avatar, Lucas is certain that this will somehow magically make the epic sci-fi saga more enjoyable - something he hasn't been bothered about since Phantom Menace. There's something ironic about the man who created so much cinematic joy gradually stepping dog turd all over it - at least Ridley Scott has stopped short of doing a 3D Blade Runner (I wouldn't care about Kingdom of Heaven).

But do we need the Death Star blowing up in our face? Not really. How about Anakin Skywalker emoting across three dimensions?

Case in point: the Star Destroyer at the start of Episode IV, a ship of scale and magnitude, introduced by allowing it to enter from outside the frame, not jump out towards you from the centre. Putting that in 3D would invert an already immersive moment. Surely an experienced director can understand that.

But fans can rest easy with the knowledge that the conversion will be done by an expert in CGI tinkering. Yes, George Lucas will personally oversee this process himself. Hooray. I trust the man who invented Jar Jar Binks to touch up my inner child. And then charge me for the abuse.

For anyone who wants to see a TIE fighter or AT-AT in 3D, the answer is pretty simple. Go buy some LEGO. Before George Lucas defecates all over that too.