| | | |
| --- | --- | --- |
| Peter Jackson Threatens to Move The Hobbit after Actors Uprising | | |
Written by Ivan Radford
Tuesday, 28 September 2010 11:18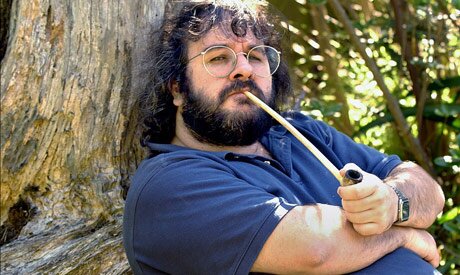 Just when you thought The Hobbit couldn't get more delayed, along come the New Zealand Actor's Equity with a campaign against Peter Jackson, MGM and Warner Bros. Mostly concerning The Hobbit's contract and unspecified working conditions.

But Jackson is having none of it. Members of the Screen Actors Guild, Canadian Actors Equity, US Actors Equity, the Media Entertainment & Arts Alliance of Australia, and UK's Equity, have been called to not appear in the movie. The Lord of the Rings director has responded by threatening to move the shoot to Eastern Europe.

His official letter to the unions explained his and Warner Bros' scheme to try and fairly compensate both members and non-members of the SAG who are working on the film: "Personally speaking, I'm not anti-union in the slightest," he stated. "I'm a very proud and loyal member of three Hollywood unions - the Directors Guild, the Producers Guild and the Writers Guild. I support the Screen Actors Guild."

He went on to add that the campaign was a means for NZ Actor's Equity to "gain a foothold in [Australia's] film industry. They want greater membership, since they get to increase their bank balance."

Relocating to Eastern Europe would be a blow to both New Zealand and Australian film industries, let alone another shake-up to the already troubled production - thanks to MGM's financial problems, The Hobbit still hasn't got the official green light.
Tags:
lord of the rings
mgm
new line
new zealand
peter jackson
screen actors guild
sequel
strike
the hobbit
union
warner bros