| | | |
| --- | --- | --- |
| Inglourious Editor Sally Menke Found Dead | | |
Written by Ivan Radford
Tuesday, 28 September 2010 15:14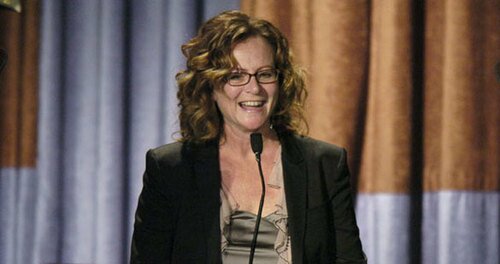 Oscar-nominated editor Sally Menke was found dead on Tuesday morning in Los Angeles. The 56 year old editor, who worked on all of Quentin Tarantino's films, was found by the LAPD in Beachwood Canyon, near Griffith Park.

Menke received her first Oscar nomination for her work on Reservoir Dogs in 1995. Continuing to cut together Jackie Brown and Pulp Fiction, she spoke fondly to the Guardian of her working relationship with Tarantino, with whom she "clicked creatively".

Their last collaboration was Inglourious Basterds, for which Menke was also nominated for an Academy Award. She described the opening scene as "the best thing we've ever done".

The latest project Menke worked on was Michael Lander's Peacocks, starring Ellen Page and Cillian Murphy. For those in the industry, and for movie fans, her death represents a tragic loss of talent.

Menke's locked car was found in a Griffith Park parking lot after she failed to return home from a hiking trip. No cause of death has been declared. The investigation is ongoing.