| | | |
| --- | --- | --- |
| Duncan Jones Makes Nolan's Superman Shortlist | | |
Written by Ivan Radford
Monday, 27 September 2010 08:08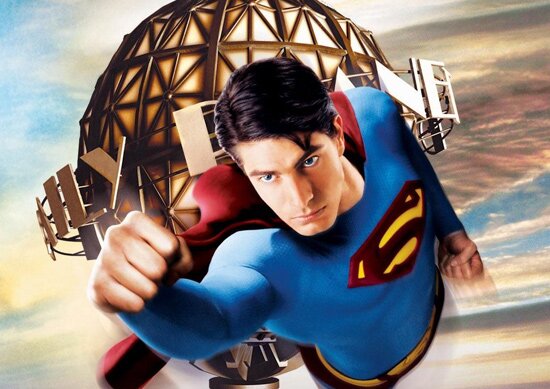 With Inception out of the way, Christopher Nolan can return to his babysitting duties for the Man of Steel. Charged with overseeing the restart of the Superman series, Nolan (along with producing other half Emma Thomas) has put together a shortlist of directors for the project. At the top of that list? Duncan Jones and Matt Reeves.

Nolan's already met with most of the men, but he's keeping a wide range of names open - the list also includes Tony Scott, Zach Snyder and Jonathan Liebesman. But some of the helmers have already got a packed slate, for example Battle: Los Angeles director Liebesman, who has already signed with Warner Bros for their Clash of the Titans sequel. 

While the big names keep circling David Goyer's script, ComingSoon.net scoped out some quotes from a couple of the candidates. They reported that Reeves (who would be a great pick for the job) was "surprised" by the news. He told JoBlo: "I really have no idea if any of that is true. It's certainly an amazing project, but I would be surprised..."

Jones, meanwhile, apparently tweeted his thoughts: "About Superman... I'm going to say something really cheesy; Can't talk about it, but an honor to be on the list. Interesting times!" As for Snyder, he spoke to USA Today a couple of years back after Warners offered him Superman then. He turned them down, commenting: "He's a tricky one nowadays, isn't he? He's the king daddy of all comic-book heroes, but I'm just not sure how you sell that kind of earnestness to a sophisticated audience anymore." 

With Christopher Nolan at the helm, Warner Bros clearly think they can sell Clark Kent's earnest superhero back to the cinema-going public. And with the Moon director's enigmatic tweets on the subject, it looks like they might have a director to do it. 
Tags:
300
batman begins
battle: los angeles
clash of the titans
cloverfield
comic book
dark knight
david goyer
duncan jones
jonathan liebesman