| | | |
| --- | --- | --- |
| Mark Ruffalo Will Actually Play The Incredible Hulk | | |
Written by Ivan Radford
Monday, 27 September 2010 08:15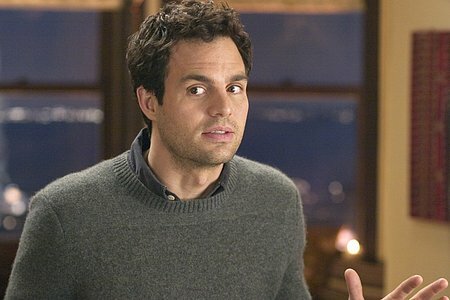 What do Edward Norton and Eric Bana have in common? Neither of them played The Incredible Hulk. Not really. They played Bruce Banner and left the effects guys to do the rest. But not Mark Ruffalo. He's confirmed that he'll be doing all of it. Through motion capture.

Yes, Mark will be putting on his mo-cap to play the scientist's angry green alter ego for Marvel's upcoming Avengers movie. He told NY Mag why he was so excited about his role in Joss Whedon's geek-tastic comic book crossover:

"No one's ever played the Hulk exactly, they've always done CGI. They're going to do the Avatar stop-action, stop-motion capture. So I'll actually play the Hulk. That'll be fun."

He also commented about his inspiration for the role stemming from the old TV series: "I really love the first TV version of it, the Bill Bixby one. I'm gonna shoot for that a little bit. He was an everyman in it. He's always on the run and trying to find love. It's really a sympathetic character, before he turns into the Hulk and fucks everything up."

Ruffalo then confirmed that his Hulk would definitely be in 3D: "I hope I don't bulge in anyone's face, that's all I have to say."
Tags:
agent coulson
comic book
edward norton
eric bana
hulk
iron man
joss whedon
mark ruffalo
nick fury
robert downey jr
samuel l jackson