| | | |
| --- | --- | --- |
| Joaquin Phoenix Apologises to David Letterman for Hoax | | |
Written by Ivan Radford
Friday, 24 September 2010 09:32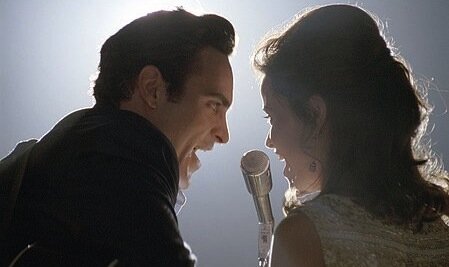 Following the revelations about I'm Still Here, Joaquin Phoenix went back on the Late Show with David Letterman this week.

Apologising to Letterman for his appearance in-character on the show during the filming of Casey Affleck's mockumentary, Joaquin attempted to clear the air:

"You've interviewed many, many people and I assumed that you would know the difference between a character and a real person, so… but I apologize… I hope I didn't offend you in any way."

Explaining that Letterman was not in on the film's hoax, Joaquin Phoenix answered the host's questions about how they both came across after that interview - particularly what Phoenix and Affleck are planning to do about the 5 minutes of CBS content that appears in the film. Although his jokey demands for a payday are most likely just that.

You do wonder if the other people duped on screen will feel the same way. Then again, Joaquin has already been in talks to appear in Clint Eastwood's Hoover, so folks down in Hollywood can't be that bitter about it.

The fascinating I'm Still Here is still out in UK cinemas. Check out our review here, or read on for the second on-air encounter between Phoenix and Letterman. 
Tags:
casey affleck
clint eastwood
david letterman
hoax
hoover
joaquin phoenix
rapper
retirement