| | | |
| --- | --- | --- |
| Blockbuster Goes Bankrupt | | |
Written by Ivan Radford
Friday, 24 September 2010 08:46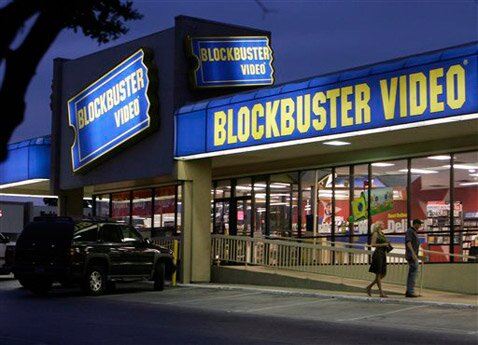 It may not be surprising, but video rental chain Blockbuster filed for Chapter 11 Bankruptcy yesterday. According to The LA Times, the move erases $1 billion in company debt, allowing stores to stay open as the whole business gets restructured. And by restructured, I mean closed - think 500 to 800 of its 3,000 odd stores. 

With the rise of Netflix alongside other online rental options, it was inevitable that high street rental stores would start feeling the pinch. But studios are supportive of the chain as an alternative to Netflix, so don't expect Blockbuster to bow out any time soon. At present, Lionsgate shareholder Carl Ihan is said to be buying up Blockbuster stock, putting him as the likely new majority owner, with CEO Jim Keyes expected to stay in place.

How this will affect business over here in the UK is unclear; it must have a knock-on affect, but that all depends on the extent of the financial damage and how Blockbuster goes about reorganising its assets. Until then, expect them to be placing a lot more emphasis on online video and small kiosks. Maybe they can start selling MGM DVDs out of car boots or something.
Tags:
bankrupt
closure
debt
lovefilm
mgm
netflix
online
rental
studio