| | | |
| --- | --- | --- |
| Eastwood Eyes up Phoenix for Hoover | | |
Written by Ivan Radford
Wednesday, 22 September 2010 09:27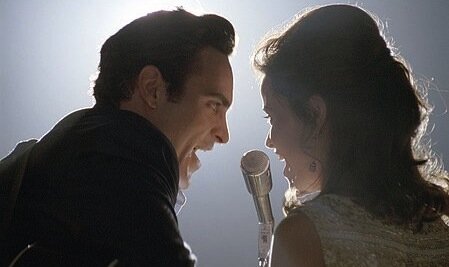 As the world recovers from hearing I'm Still Here was a piece of performance art (what others would call a hoax), Joaquin Phoenix's acting career looks set to be back on track: he's Clint Eastwood's man of choice to play Clyde Tolson in his J Edgar Hoover biopic.

Tolson, regarded as Hoover's protege, had a very intimate relationship with Hoover. Officially described as fraternal, their connection was very close. As in, Luke Skywalker and Obi Wan close, if you catch the drift. The two men ate together, travelled together, hit the town together - at Hoover's funeral, the US flag was even presented to Tolson, who was also the one to receive J Edgar's estate after his death.

Milk's Dustin Lance Black is scribbling the screenplay, focussing on the bond between the men (as opposed to, say, an action film about the founding of the FBI). Joaquin Phoenix is expected to get the nod to play J Edgar's "alter ego" as soon as Leonardo DiCaprio signs on as Hoover.

It's a great role for Phoenix to pick up, and he and DiCaprio would make a cute couple. So cute that the Oscars would definitely be showing an interest. Which is why there are rumours that Casey Affleck's I'm Still Here announcement (which arguably came very early on and spoiled the film a tad) was timed specifically for him to land the part.
Tags:
biopic
casey affleck
clint eastwood
clyde tolson
fbi
hoax
hoover
j edgar hoover
joaquin phoenix