| | | |
| --- | --- | --- |
| Clint Mansell Scores Moon Director's Next | | |
Written by Ivan Radford
Tuesday, 21 September 2010 07:49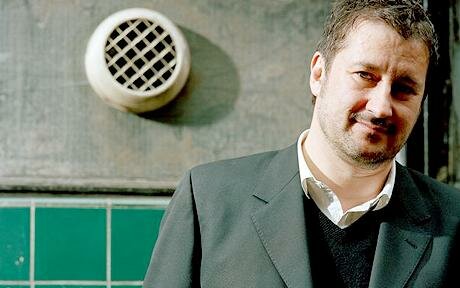 Composer Clint Mansell, who enchanted everyone's eardrums with his hypnotic score for Moon, will reunite with Duncan Jones for his next project.

Sticking with the sci-fi, Jones has got Clint onboard to write music for Source Code, a thriller starring Jake Gyllenhaal. The film, which also features Vera Farmiga, Michelle Monaghan and Jeffrey Wright, sees a soldier having to repeatedly re-live a train bombing until he can work out how the culprit is.

Moon's director tweeted the news: "Have a bloody fantastic bit of Source Code news. Super star Clint Mansell WILL be scoring the film. You have no idea how relieved I am."

After their last project together, I'm pretty relieved too. Source Code will be released in the US in April 2011.
Tags:
clint mansell
duncan jones
jake gyllenhaal
jeffrey wright
michelle monaghan
moon
soundtrack
source code
vera farmiga