| | | |
| --- | --- | --- |
| Joaquin Phoenix Is Still Here for Acting | | |
Written by Ivan Radford
Friday, 10 September 2010 10:30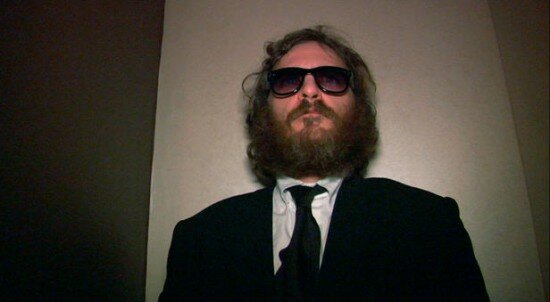 Joaquin Phoenix has been attached to the film Big Shoe. As an actor - not a rapper. Following Casey Affleck's documentary about Joaquin's year of meltdown/retirement/career change into hip-hop, it seems that the star is still here. And accepting meetings about acting roles.

Big Shoes is the new project from Steven Shainberg, the man who gave the world the warped but sweet Secretary, which starred a messed up James Spader and Maggie Gyllenhaal. Continuing such bizarre ideas from the director's mind, Big Shoe would involve Phoenix playing a "foot and shoe fetishist who is also an amazing footwear designer".

The Hollywood Reporter has revealed that the actor-turned-rapper has had meetings about the indie comedy-drama. But Joaquin has dipped his toes in more than just Big Shoe - he was also in talks over The Raven with Jeremy Renner, before Renner jumped onto Mission: 4mpossible and the role passed to John Cusack.

The speculation is that Phoenix (or "JP") is waiting to see how I'm Still Here performs before he looks to return to acting. Magnolia are releasing the picture today in America (check out the trailer). It hits cinemas here on Friday 17th September. And it's absolutely fascinating.
Tags:
big shoe
casey affleck
james spader
jeremy renner
joaquin phoenix
john cusack
maggie gyllenhaal
retirement
secretary
steven shainberg