| | | |
| --- | --- | --- |
| Howard Plans Film and TV Trilogy for King's Dark Tower | | |
Written by Ivan Radford
Thursday, 09 September 2010 08:05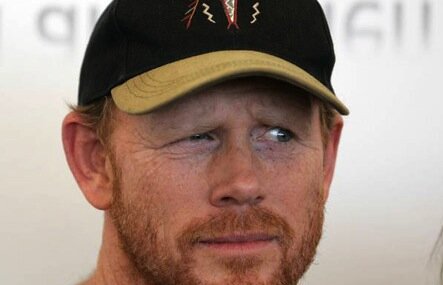 Just when you thought cinema couldn't surprise you any more, along comes Ron Howard. More specifically, along comes Ron Howard with a plan to bring Stephen King's mammoth series of novels The Dark Tower to the big screen. And then the little screen. And then the big screen again. And so on and so forth. For three films.

The sprawling tale of Roland Deschain, last member of an order of gunslingers out to save the world from crumbling into doom, is often compared to Lord of the Rings due to its epic scale and length. Taking a leaf from Peter Jackson's book, Howard therefore decided something suitably grand was needed: a movie trilogy, with two television series bridging the gaps in between. 

"What Peter did was a feat, cinematic history," the director told Deadline. "The approach we're taking also stands on its own, but it's driven by the material. I love both, and like what's going on in TV. With this story, if you dedicated to one medium or another, there's the horrible risk of cheating material. The scope and scale call for a big screen budget. But if you committed only to films, you'd deny the audience the intimacy and nuance of some of these characters and a lot of cool twists and turns that make for jaw dropping, compelling television."

The idea of adapting King's work went as far back as A Beautiful Mind, when Howard discussed it with his usual collaborators, Brian Grazer and Akiva Goldsman. But the trio had to battle with Warner Bros to get the rights - King giving JJ Abrams options on the books didn't make things much simpler - before convincing Universal TV/Film to go ahead with the epic treatment. 

Howard is confident this can work - he must have been to ditch that Arrested Development pitch that impressed him so much all those years ago. He's committed to the first film and first TV series, so the hope is that people (audiences and studios, not to mention the cast) will be happy to stick with this for the long haul. Can they keep big names attached for that long? It'll be damned interesting to find out.
Tags:
akiva goldsman
brian grazer
fantasy
lord of the rings
ron howard
spin-off
stephen king
the dark tower
trilogy
tv
universal