| | | |
| --- | --- | --- |
| Neeson Boards Berg's Battleship | | |
Written by Ivan Radford
Wednesday, 08 September 2010 08:13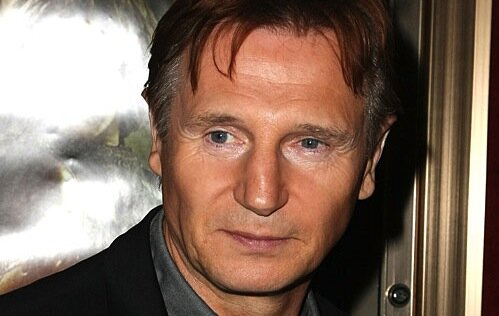 Anyone thinking that Peter Berg's adaptation of Battleship is lacking a little authority can consider themselves proper told like, because Berg is adding another piece to his Hasbro board game: Liam Neeson. Yes, Aslan has boarded the boat movie.

Colonel Hannibal Smith will be switching uniform to play Admiral Shane, a respected, sexy, Liam Neeson lookalike, who happens to be involved with the plot. He has a model daughter (Brooklyn Decker) to go with his model ships, and is facing the prospect of Taylor Kitsch's hero dating her.

Neeson joins the cast, which has already set sail to Hawaii to start shooting. Rounding up the ranks are Alexander Skarsgaard (the hero's older brother) and Rihanna, playing a weapons expert - yes, you didn't imagine that one. It's still true.

Battleship will see a fleet of humans fending off attack from water-loving aliens, who want something from Earth's oceans. Probably the water. No doubt Kitsch's cocky commander will save the day, battle some ships and bag Liam Neeson's daughter. Although we all know what happened last time someone did that...

Expect this baby to land in May next year, when the world will finally get to hear the immortal tagline: Battleship: Ships Will Battle. Or something.
Tags:
a-team
alexander skarsgaard
aslan
battleship
board game
brooklyn decker
hannibal smith
hasbro
invasion
liam neeson
peter berg