| | | |
| --- | --- | --- |
| UPDATE: Martin Freeman Rumoured to Have Rejected The Hobbit But Might Still Be in with a Chance | | |
Written by Ivan Radford
Thursday, 09 September 2010 08:17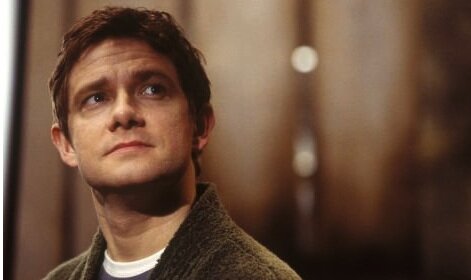 After all the stuff written below happened, certain people (like me) were sad that Martin Freeman wouldn't be playing Bilbo Baggins in The Hobbit. But now, Entertainment Weekly have themselves a source who say MGM and New Line have approached the actor again - this time with a schedule that won't conflict with the shooting of BBC's Sherlock.

Watch this space for more conjecture and/or rumour.
-------------------------------- 

According to The Sun (yes, I could just stop writing there**), Martin Freeman has turned down the chance to play Bilbo Baggins in The Hobbit.

With MGM still screwed financially, Peter Jackson's been trotting the globe to find himself a Bilbo. But the Lord of the Rings director, who is still to confirm he'll be helming this one, was rejected by Freeman due to other commitments. Namely returning to star as sidekick John Watson alongside Benedict Cumberbatch in the next run of the BBC's excellent Sherlock.

"It was one of the most difficult decisions of his career," is what The Sun got told by their anonymous source. "MGM, who are making the film, only got a formal offer over in the last couple of weeks. It was too late for Martin because he had already signed up for another series of Sherlock. It was agonising but he had no other choice."

Meanwhile, The Hobbit still has no official start date, Peter Jackson continues his hunt for a "hidden gem", and the tabloid rumour mill continues. The only thing that's definite? Sherlock's coming back next year. Hooray.
** It's actually worth reading the article by The Sun, just to appreciate their glorious pun. Because Martin Freeman chose to "stay at Holmes". Get it? HOLMES. Amazing. 
Tags:
bbc
benedict cumberbatch
bilbo baggins
david tennant
lord of the rings
martin freeman
peter jackson
rumour
sherlock
sylvester mccoy
the hobbit
the sun