| | | |
| --- | --- | --- |
| Hardy Replaces Fassbender in Tinker, Tailor, Soldier, Spy | | |
Written by Ivan Radford
Monday, 06 September 2010 08:19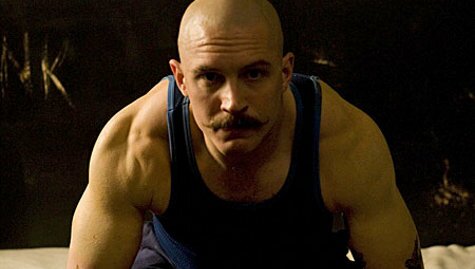 Tom Hardy has replaced Michael Fassbender in the upcoming movie of Tinker, Tailor, Soldier, Spy.

Scripted by Peter Morgan, it's the first time Le Carre's most famous spy has been seen in cinemas. Set in the aftermath of the Cold War, Tinker, Tailor follows George Smiley, an agent trying to unearth a mole within the British Secret Intelligence Service.

Directed by Tomas Alfredson, his first English language film after Let the Right One In, the production had to switch actors when Michael Fassbender got caught up in shooting for Matthew Vaugn's X-Men: First Class.

Fresh from being awesome in Inception, in stepped Tom Hardy to play the part of Ricky Tarr, one of Smiley's colleagues. He joins an incredible cast, which includes Benedict Cumberbatch, Jared Harris and Ciaran Hinds. Oh, and Gary Oldman as George Smiley.

The only thing that could possibly dampen your excitement is the fact that this news first surfaced in The Daily Mail.
Tags:
alec guiness
bbc
benedict cumberbatch
ciaran hinds
cold war
frost/nixon
george smiley
jared harris
john le carre
magneto