| | | |
| --- | --- | --- |
| Jon Hamm Will Have Friends with Kids | | |
Written by Ivan Radford
Friday, 03 September 2010 07:15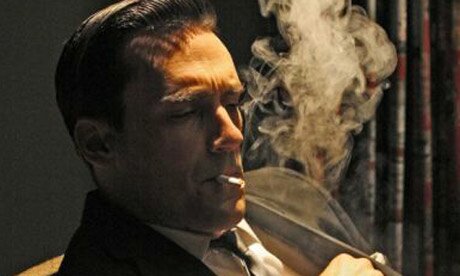 Not content with ruling Mad Men as eternally sexy Don Draper, Jon Hamm is continuing his evil plan to appear in EVERYTHING. The latest film to feature a whole lot of Hamm? The comedy drama Friends with Kids.

It's written by Jennifer Westfeldt - the acting/writing/producing powerhouse who gave us Kissing Jessica Stein and Ira & Abby. Hamm previously appeared in both of Westfeldt's projects, and also now happens to be her boyfriend. Talking to Showbiz411 at the Emmys, Hamm and Westfeldt announced their plan to team up once more. In the (ahem) professional sense of the word.

There's no details about the plot, but the script was previewed in a reading last month at a small literary festival. Westfeldt is also hoping to secure Anne Hathaway and Kristen Wiig as co-stars for the movie, which would boost the quality of the cast even higher.

The aim is to get Friends with Kids shot before the next series of Mad Men starts up again. After which Jon Hamm will continue to star in EVERYTHING. Because A Single Man, The A-Team, The Town, Sucker Punch, Shrek Forever After, and 30 Rock just isn't enough Don Draper to go around. The sad truth being that it actually isn't. 
Tags:
anne hathaway
don draper
emmy
friends with kids
ira & abby
jennifer westfeldt
jon hamm
kissing jessica stein
kristen wiig
mad men