| | | |
| --- | --- | --- |
| Dragon Tattoo Girl Goes to Hollywood | | |
Written by Ivan Radford
Friday, 20 August 2010 11:01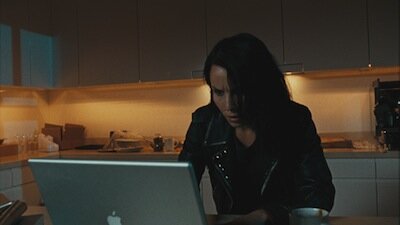 Everyone's favourite sociopath hacker is making friends in Hollywood. Yes, Noomi Rapace - the Girl with the Dragon Tattoo - has turned heads around the world with her performances as the heavily-pierced seriously-unstable Lisbeth Salander. And now, as the sequel arrives in cinemas next week, rumours are running around that she's lining up a few new movies.

Top of the list are Sherlock Holmes and Mission: Impossible. If Warner Bros get their way, Rapace will be up alongside Robert Downey Jr in Sherlock's second outing (their babies would be interesting to look at), and if Paramount get theirs, she'll be ducking and diving with Tom Cruise when Ethan Hunt returns in M:I 4.

But that's not all. She's also had talks with James McTeigue for The Raven, Tommy Wirkola (for that Hansel and Gretel: Witch Hunters movie), and even McG. For This Means War, not for Transformers 3. She's supposedly also met with Ridley Scott, but no-one knows why.

Deadline reports that, most of all, Hollywood are stumped to see that those piercings can come out: "They're shocked to find she's nothing like Lisbeth. They go into the meeting to ask if they have a villain, and they leave wondering if they have a female lead."

That's all part of Noomi Rapace's charm, of course. Find out how unscary she is in our Q&A with her. Then check out the trailer for her next appearance as Lisbeth Salander, in The Girl who Played with Fire. That's out here next Friday.
Tags:
girl who played with fire
girl with the dragon tattoo
lisbeth salander
millenium
stieg larsson