| | | |
| --- | --- | --- |
| Skyline Poster Lands Amidst Sony's Legal Threats | | |
Written by Ivan Radford
Thursday, 19 August 2010 10:10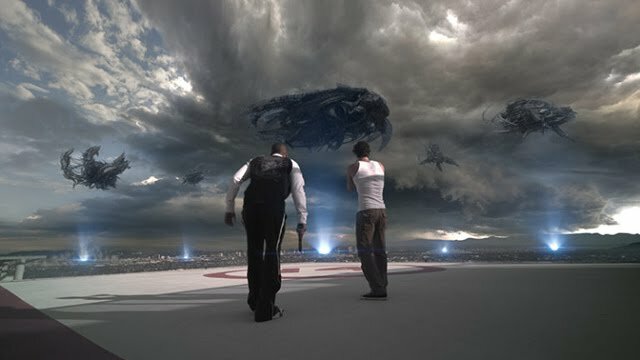 As Sony continue to threaten the Strause Brothers with legal action, the poster for Skyline has turned up online. And it's a rather shiny blue picture of, erm, a skyline. Just around the time when aliens are invading to abduct everyone living in LA.

The legal action surrounds the issue that Sony (who are behind next year's Battle: Los Angeles) think Greg and Colin Strause used Battle: LA equipment when making their movie. They sent a strongly worded letter (ouch) to Hydraulx, the Strause Brothers' own visual effects company, stating: "We demand you stop breaching your visual effects agreement."

The response came quick and simple: "We utterly deny [using their equipment]," Greg Strause told The Wrap, labelling the allegations as "highly offensive" and "completely untrue".

Of course, there's always the fact that Skyline opens in cinemas several months ahead of Sony's sci-fi, which stars Aaron Eckhart and Michelle Rodriguez. They're both alien invasion flicks. They both take place in LA. But Battle: Los Angeles cost way more to make.

The two pictures are very different, though, which is something borne out by the posters for each. Battle is a Hurt Locker-style, Black Hawk Down approach to an alien invasion, looking at everything from an on-the-ground warzone. Skyline is about weird looking ships shining blue lights down over the city. And abducting people. Something that young folks (Eric Balfour and others ) discover when they wake up the morning after a heavy night of partying.

Skyline is out on Friday 12th November. You can check out the trailer over here, or read on for the bright blue poster.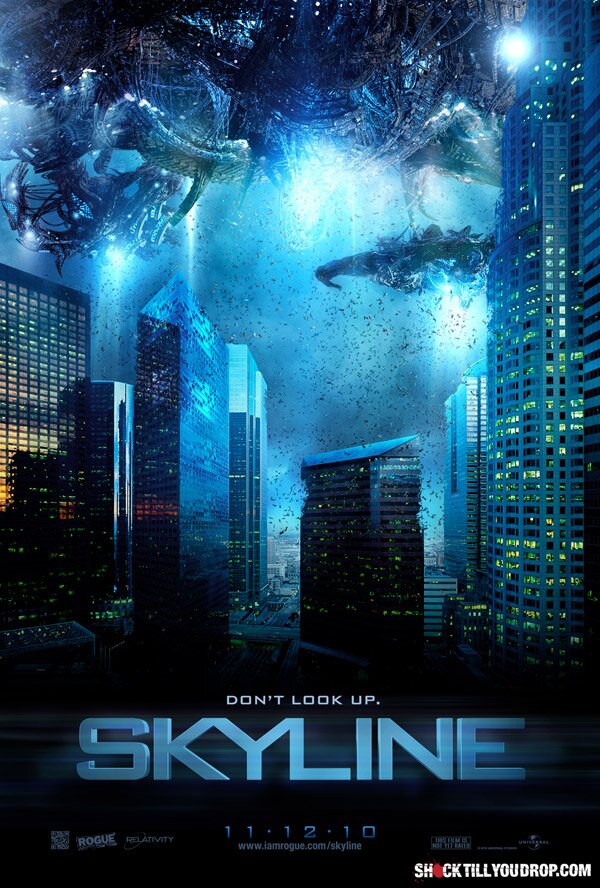 Tags:
aaron eckhart
abduction
aliens vs predator
battle: los angeles
brett ratner
brittany daniel
colin strause
comic-con
donald faison
eric balfour
greg strause