| | | |
| --- | --- | --- |
| Betty Draper Replaces First Class Alice Eve | | |
Written by Ivan Radford
Wednesday, 18 August 2010 09:20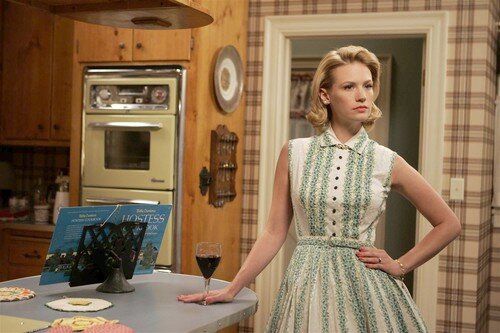 After the rush of activity on the X-Men: First Class front, Matthew Vaughn is still up to his casting tricks. This time round, it's a slightly different sort of addition: he's replaced Alice Eve with Betty Draper. Also known as January Jones.

Alice Eve, daughter of Trevor and star of films like Starter for Ten, couldn't lock down a firm deal, so they bumped her out for the world's worst housewife. Fresh from her Mad Men marriage, Betty will get psychic powers as she steps into the role of Emma Frost, the beautiful and powerful blonde mutant. Who presumably has a drinking problem and likes to shout at small children.

She joins the other recently cast X-Men, who range from James McAvoy, Michael Fassbender, Nicholas Hoult, Kevin Bacon, Oliver Platt, Rose Byrne and Jason Flemyng. You can catch all of those names in one credits sequence on Friday 3rd June 2011.
Tags:
first class
jason flemyng
kevin bacon
magneto
nicholas hoult
oliver platt
prequel
professor x