| | | |
| --- | --- | --- |
| New Back to the Future Poster! | | |
Written by Ivan Radford
Monday, 16 August 2010 10:15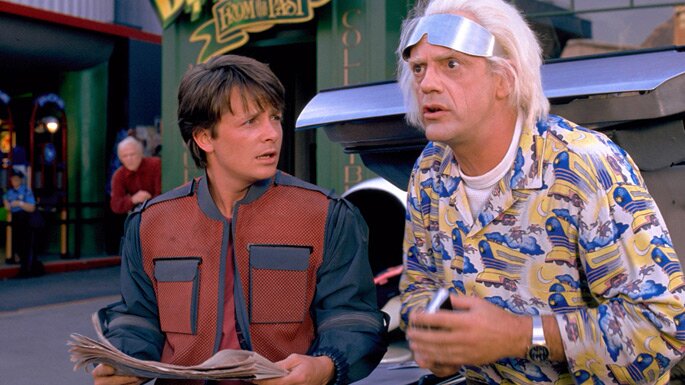 Geeks around the world are getting excited by news of Back to the Future getting re-released into cinemas. But even better than the brand new trailer from last week? The sexy new poster they've come up with for your local cinema.

It's not an easy task, redesigning Drew Struzan's classic film poster, but they've certainly had a go. And the result is shiny stuff - it's got the DeLorean (plus numberplate), it's got Marty McFly doing the classic WTF watch pose, and it even has a sexed up version of the legendary logo.

Now celebrating its 25th Anniversary, Robert Zemeckis' seminal slice of sci-fi is hitting cinemas (again) on Friday 1st October. Then we get the Blu-Ray box set, for which this is all the inevitable build-up. But as far as build-ups go, this is certainly one of the happiest.

Read on to see both old and new posters for Back to the Future.