| | | |
| --- | --- | --- |
| New Poster for The Tempest | | |
Written by Ivan Radford
Thursday, 12 August 2010 09:58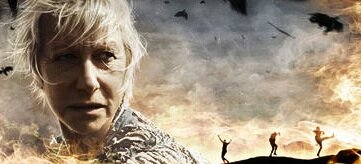 Shakespeare and Helen Mirren. William and Dame Helen. However you put it, the two were made for each other. Which is why the poster for Helen Mirren's upcoming adaptation of The Tempest is so exciting.

Directed by Julie Taymor, who previously adapted good old blood-splattered Titus Andronicus, has got herself a new angle for the movie: turning Prospero into a woman. Prospera (as he/she will be called) is at the centre of the new tale, which plays up the revenge angle as the usurped and exiled woman seeks to get her own back on her brother-in-law.

Washed up on an island, where spirits and what-not abide, she uses her sorcery to hatch a cunning plan, all the while raising her daughter Miranda. Switching the genders on Shakespeare's mythical play, the casting of Mirren should give an interesting twist on her relationship with both Miranda and Caliban.

And if you want something more interesting than that, feast your eyes on the rest of the cast: Alfred Molina, Djimon Hounsou (as Caliban, naturally), Chris Cooper, Alan Cumming, David Strathairn, Ben Whishaw (as Ariel - an awesome choice) and Felicity Jones as Miranda. And, erm, Russell Brand. The Tempest isn't one of my favourite Shakespeares (I've described it before as "Shakes-meh"), but with an ensemble that good? I'm officially excited. Except for the Russell Brand part.

Taymor's Tempest hits US shores in December, and in the UK sometime thereafter. Read on for the poster, then go read the play. Then go watch it directed by Sam Mendes as part of the Old Vic's Bridge Project.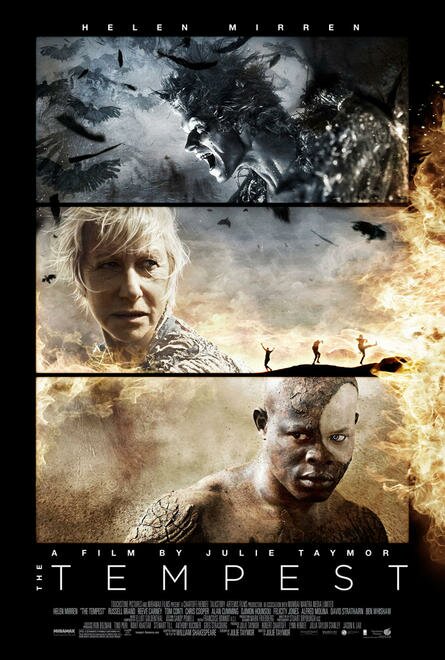 Tags:
alan cumming
alfred molina
ariel
ben whishaw
caliban
chris cooper
david strathairn
djimon hounsou
felicity jones
helen mirren
julie taymor
miranda