| | | |
| --- | --- | --- |
| New Back to the Future Re-Release Trailer! | | |
Written by Ivan Radford
Friday, 06 August 2010 09:48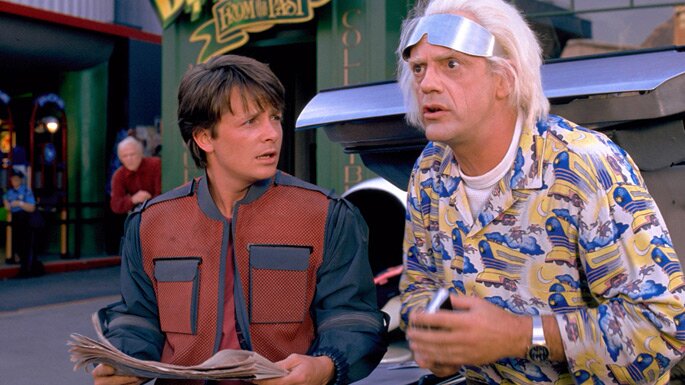 Back to the Future is coming back! In the future! Well, October to be precise. Yes, you read it correctly: Back to the Future will be re-released back into cinemas this year to celebrate its 25th anniversary. And to mark a new Blu-ray release of the trilogy, of course.

Robert Zemeckis' seminal sci-fi taught us all the logistics of time travel, without which we would never understand half the movies that get released today. So it is with great joy that we hear about Universal's plans to shove Marty McFly back on the big screen all over again. Especially because it gives us a sexy new trailer for the movie, which (for people of a certain age) is one hell of a nostalgia trip.

Back to the Future will be re-released into cinemas on Friday 1st October, with the Blu-ray trilogy following on the 25th. Expect brand-new documentaries and behind the scenes stuffs, with (according to Empire, who broke the news) a storyboard alternate ending and a discussion about the physics of the film. Oooo, put THAT in your DeLorean and gun it to 88.

Until all this gloriousness happens, time travel back to the 80s with the rather happy new trailer. It's over at Empire, but you can read on for the full video too.
Tags:
1.21 gigawatts
80s
anniversary
back to the future
blu-ray
christopher lloyd
delorean
flux capacitor
marty mcfly
michael j fox
october
re-release