| | | |
| --- | --- | --- |
| Never Let Me Go to Open London Film Festival | | |
Written by Ivan Radford
Thursday, 05 August 2010 23:37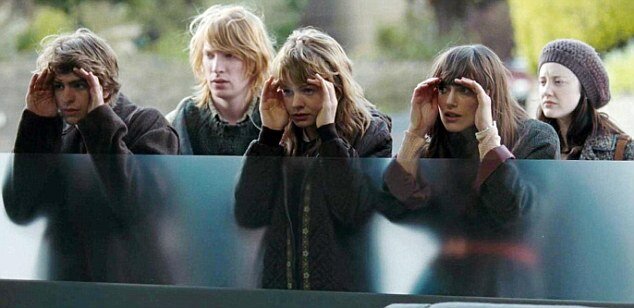 Never Let Me Go will be the Opening Gala for The 54th BFI London Film Festival. This year's LFF, which runs from Wednesday 13th to Thursday 28th October, will open with the European premiere of Mark Romanek's drama, which is based on Kazuo Ishiguro's novel.

Adapted by Alex Garland, Never Let Me Go tells the haunting tale of a group of children who move to Hailsham, a seemingly idyllic boarding school. But when they discover the sinister truth behind their future, the newly grown adults confront the chaos of betrayal, jealousy and emotions that the real world brings with it.

With a cast list comprising of Keira Knightley, Carey Mulligan and Andrew Garfield, Never Let Me Go is guaranteed to reap BAFTAs and Oscars aplenty next March. The Festival's Artistic Director Sandra Hebron commented:
"It is a great pleasure to be able to open the festival with a film as accomplished and imaginative as Never Let Me Go. It combines impeccable film making, outstanding performances and a deeply moving story, and I couldn't wish for a stronger or more appropriate opening night."

Mark Romanek added: "I think I can speak for the entire cast and crew when I say that we are deeply honored and excited to have been selected to open this year's festival. For me personally, it seems the perfect way to celebrate the conclusion of an incredible filmmaking experience in the UK."

Never Let Me Go is released on Friday 14th Janury next year (check out the trailer over here). The rest of the LFF's programme will be announced on Wednesday 8th September. Once again, we'll be with it all the way.
Tags:
alex garland
andrew garfield
carey mulligan
gala
kazuo ishiguro
keira knightley
lff
london film festival
mark romanek
october
sandra hebron