| | | |
| --- | --- | --- |
| Battle: Los Angeles Posters Now Online | | |
Written by Ivan Radford
Monday, 02 August 2010 09:44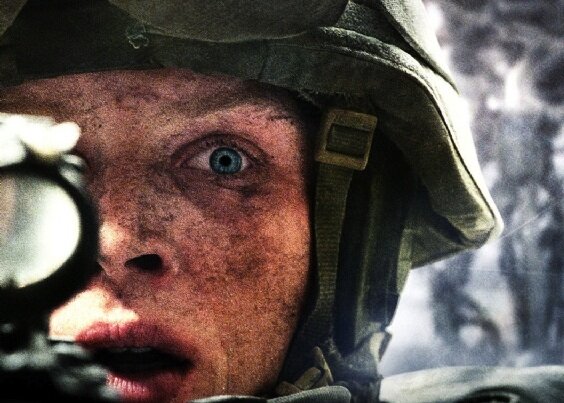 Battle: Los Angeles, the sci-fi thriller that caught a lot of attention at Comic-Con, has started getting its teaser posters online. Promoting the viral website for the film, ReportThreats.Org, they're certainly eye-catching.

It helps that it's based on a true story: on February 25th 1942, just after 2am, hundreds of thousands of people witnessed something in the skies above Los Angeles. US army planes scrambled to intercept, while anti-aircraft guns fired over 1,500 rounds for more than two hours. The object was never hit, then it disappeared. The president was briefed and ordered an investigation. Finally the government dismissed the incident and the story was forgotten.

Now Battle: Los Angeles, as the mysterious sighting has come to be known, is being explored by director Jonathan Liebesman, who's taking his cue from the event to create an all-out alien invasion in modern Los Angeles. Aaron Eckhart plays a marine who faces the unknown threat, fighting with inexperienced soldiers and Michelle Rodriguez to wage guerilla warfare in the streets of LA.

The posters scroll through the years leading up to the 2011 invasion, revealing decades of extra-terrestrial reconnaissance. Battle: Los Angeles lands on Friday 25th March next year. Read on for full range of posters.
Tags: