| | | |
| --- | --- | --- |
| Liam Neeson: "I'm Not Lincoln" | | |
Written by Ivan Radford
Monday, 02 August 2010 09:29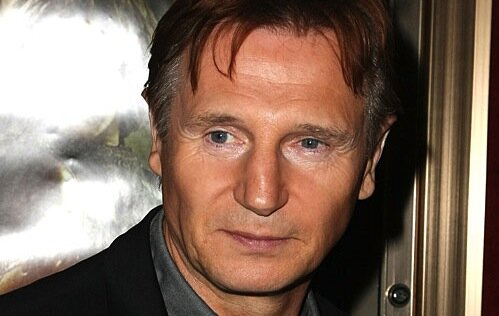 Liam Neeson has signed off Steven Spielberg's Abraham Lincoln biopic. The A-Team actor, who has long been linked with Lincoln, has finally drawn the line between the President and himself after years of waiting.

Lincoln has been a pet project of Spielberg for a while now, going through several script drafts (Munich's Tony Kushner recently had a go) but never gathering momentum. Mostly because Spielberg kept adding other things to his plate. And now Neeson has tired of waiting.

"I'm not actually playing Lincoln now. I was attached to it for a while, but I'm now past my sell-by date," Digital Spy reports he told GMTV. He doesn't look too old for any role (he proved his physical stamina on both Taken and Carnahan's A-Team), but Neeson has other roles lining up.

Spielberg is about to start production on War Horse, while also keeping one eye on the finishing touches being made to Tintin: Secret of the Unicorn. Neeson, meanwhile, has signed on to play another US president, Lyndon B Johnson, in Lee Daniels' Selma.
Tags:
a-team
abraham
biopic
lee daniels
liam neeson
lincoln
munich
president
selma
steven spielberg
taken
tintin