| | | |
| --- | --- | --- |
| Rihanna Jumps On Board Battleship | | |
Written by Ivan Radford
Tuesday, 27 July 2010 09:18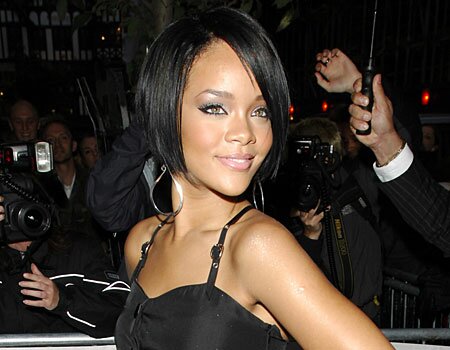 Rihanna has signed on to star in the upcoming Battleship movie. She's had seven number one singles since 2005. Now the pop star is adding a film to her CV with Peter Berg's board game adaptation.

Berg's take on the Battleships sees aliens land on our planet, most likely in some form of ship, only to be greeted by Earth's own naval fleets, represented by ships of a different colour. Then the ships do battle. Or something. But now Berg has cast what is presumably the love interest in the story. 

Taylor Kitsch is still the hero of the tale, with Alexander Skarsgard (him off True Blood) playing Kitsch's brother. Maybe we'll get some kind of love triangle amidst all the battling ships. Or perhaps Rihanna will even be an upstart female officer - you never know. At least when the waves get too high, she can always get out her umbrella (ella, ella, ella, lazy joke).

Battleship will cruise into cinemas in May 2012. Will Rihanna sink Berg's ship? Or will the ship sink her career?
Tags:
alexander skarsgard
battleship
boardgame
hasbro
peter berg
rihanna
taylor kitsch
umbrella