| | | |
| --- | --- | --- |
| Noel Clarke Keen to Extend Reign of Death | | |
Written by Ivan Radford
Monday, 19 July 2010 10:50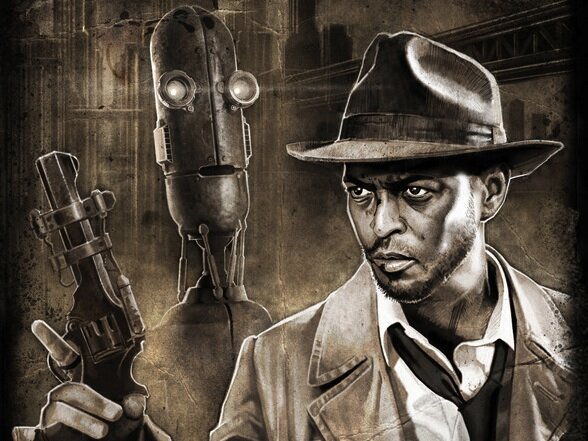 Noel Clarke - aka Mickey from Dr Who, aka writer-director of Adulthood and Kidulthood, aka BAFTA-winning actor, aka producer of independent film - is the UK's most versatile 30-something. After his latest, heist flick 4.3.2.1, he's now looking at branching out into sci-fi noir. More specifically, extending Reign of Death - a short published on YouTube last week.

Directed by Matthew Savage, it's a low-budget effects-package with a period tinge to its mix of robots and black people. The result? Pretty decent, which is why Savage and Clarke are on the hunt for someone to fund a full-length film. Here's what Savage said to Empire Magazine:

"The feature takes place within the same universe as the short, but it's darker and more sinister in tone... The short was an experiment in creating a visually interesting environment within which to tell our story."

Clarke is enthusiastic about the reception it's had so far: "I optioned Reign Of Death a long time ago, for my company, with a view to getting a feature done," Clarke told the magazine, "not because of the story, but because the effects can be done on a budget, and done well."

Read on for the full 5 minutes of Noel Clarke wearing a hat - as a short, it's not bad at all. As a visual test run, it's phenomenal. Impressive CGI plus a cautionary tale about urinating on robots? Sky Captain eat your heart out. 
Tags:
adulthood
bafta
dr who
kidulthood
matthew savage
mickey
noel clarke
noir
reign of death
short
sky captain and the world of tomorrow