| | | |
| --- | --- | --- |
| Vaughn's Beast Hunt Brought to a Hoult | | |
Written by Ivan Radford
Friday, 09 July 2010 09:48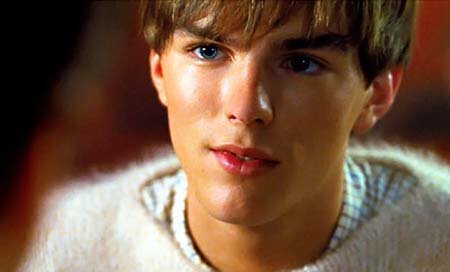 Matthew Vaughn has found himself another X-Man for Fox's upcoming prequel First Class: Nicholas Hoult, who will play Beast. Benjamin Walker (from Flags of Our Fathers) was originally lined up for the part of Hank McCoy/Beast, but after a massive bout of indecision, he dropped out. 

Hoult, of About a Boy fame, outgrew his baby face last year, storming to full-on sex-bomb status in Tom Ford's A Single Man. Further manly grown-up action came when a 2-D Hoult turned up in Clash of the Titans, proving his macho mettle when it comes to running about in skimpy clothes - he's definitely a perfect fit for the intelligent mutant.

He joins Vaugn's other stars, James McAvoy and Michael Fassbender, alongside other youthful mutants Banshee (No Country for Old Men's Caleb Landry Jones) and Emma Frost (Alice Eve).

The other rumour going round thanks to AICN is that Vaughn has also secured a reunion with Kick-Ass star Aaron Johnson. If it's true, he'll be playing Scott Summers/Cyclops - a nice match of talent, and clearly a better choice for Johnson compared to that Spider-Man film that Sony keep going on about. As it stands, X-Men: First Class is far more exciting.
Tags:
a single man
aaron johnson
about a boy
beast
benjamin walker
clash of the titans
cyclops
emma frost
first class
kick-ass