| | | |
| --- | --- | --- |
| Men In Black 3 Plot Revealed | | |
Written by Ivan Radford
Thursday, 08 July 2010 10:01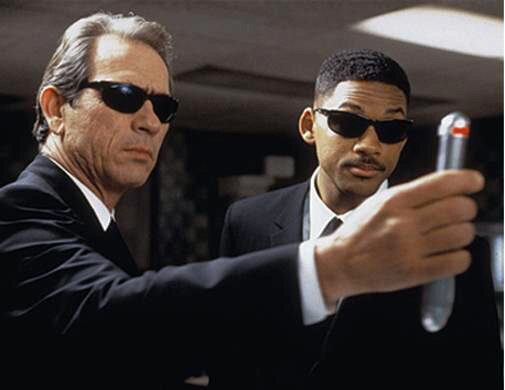 We've all been clamouring for the details of Men In Black 3 since word of it first appeared. Well, presumably someone has. Because Sony clearly think there's a market for this second sequel. And those people who can't wait to see Will Smith back in action as Agent Jay will be excited to know the details of the 3-D adventure, revealed by JoBlo. The key? Time travel.

So Jay travels back in time to 1969, where he meets Josh Brolin, looking a lot like a young Tommy Lee Jones. That's because he is. A 42-year-old actor playing a 26-year-old Agent Kay? Yes, that's the magic of the movies folks.

But why has Jay got to time travel back to the 60s? Well, there's the evil villain Yaz causing havoc. The kind of havoc that involves killing Kay and (somehow) bringing about the end of the world.

According to JoBlo, Yaz is described as "a nightmare biker who looks like Dennis Hopper and Satan". A man that evil played by Flight of the Conchords' Jemaine Clement? It seems a strange fit for a guy who is "oozing badassery and violence out of every pore", but let's face it, the chance to see Clement's face sporting a snarl is something no-one wants to miss.

That doesn't mean that we're clamouring for Men In Black 3, mind you. Even if a load of celebrities do turn out to be aliens - yes, Yoko Ono and Jimi Hendrix will both appear. Plus Andy Warhol, who gets an extended scene where he helps Jay Kay in their black-suited quest. 
Tags:
3-d
andy warhol
flight of the conchord
jemaine clement
jimi hendrix
josh brolin
men in black
men in black 3
sequel
sonnenfeld
time travel
tommy lee jones