| | | |
| --- | --- | --- |
| Phil Lord Talks LEGO | | |
Written by Ivan Radford
Wednesday, 07 July 2010 11:26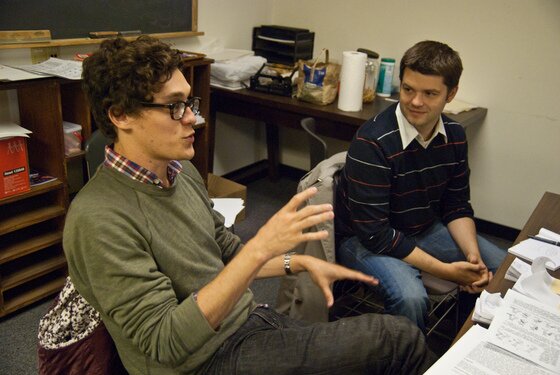 It's hard not to get excited about LEGO. From the crappy stop-motion movies everyone makes on YouTube (yes, I've done one too) to the prolific video games franchise, it's all so fun and creative. I've been struggling to resist buying LEGO Harry Potter for the Wii over the past week. The joy of a little LEGO man falling to pieces when you hit him with a lightsabre (or wand, or whip, or Batmobile) is hard to top. But last week's announcement of the LEGO movie being picked up by writer-directors Phil Lord and Chris Miller easily matched it.

Following that news, Collider got hold of Phil to find out more details (read their full interview for bits on branded Harry Potter LEGO, etc). The main question, of course, was what it would all be like. Having prepared a mental 40-page treatment for Warner Bros. featuring crazy pictures and plot ideas, how the hell would it all fit together?

"I don't know how we're exactly going to execute it," he admitted, "but I would say the vast majority of the film takes place in an immersive all-LEGO environment. So it's going to star mini-figs and we've created these really cool characters and a really nice character story between these mini-figs. And it's going to take place in a universe that's made entirely out of LEGO to the point where if there's water or clouds or like a big explosion, that will be made out of animated LEGO. And our goal was to make it look like a super charged stop-motion. Something like if Michael Bay kidnapped Henry Selick to make a movie for him."

There aren't many sentences involving Michael Bay that can generate that level of excitement. But "if Michael Bay kidnapped Henry Selick to make a movie for him" comes pretty damn close. I may end up buying LEGO Harry Potter after all.
| | | |
| --- | --- | --- |
|   |   |   |
|  Before |   |  After |
Tags: