| | | |
| --- | --- | --- |
| Sherlock 2 Shoots Soon | | |
Written by Ivan Radford
Wednesday, 07 July 2010 10:17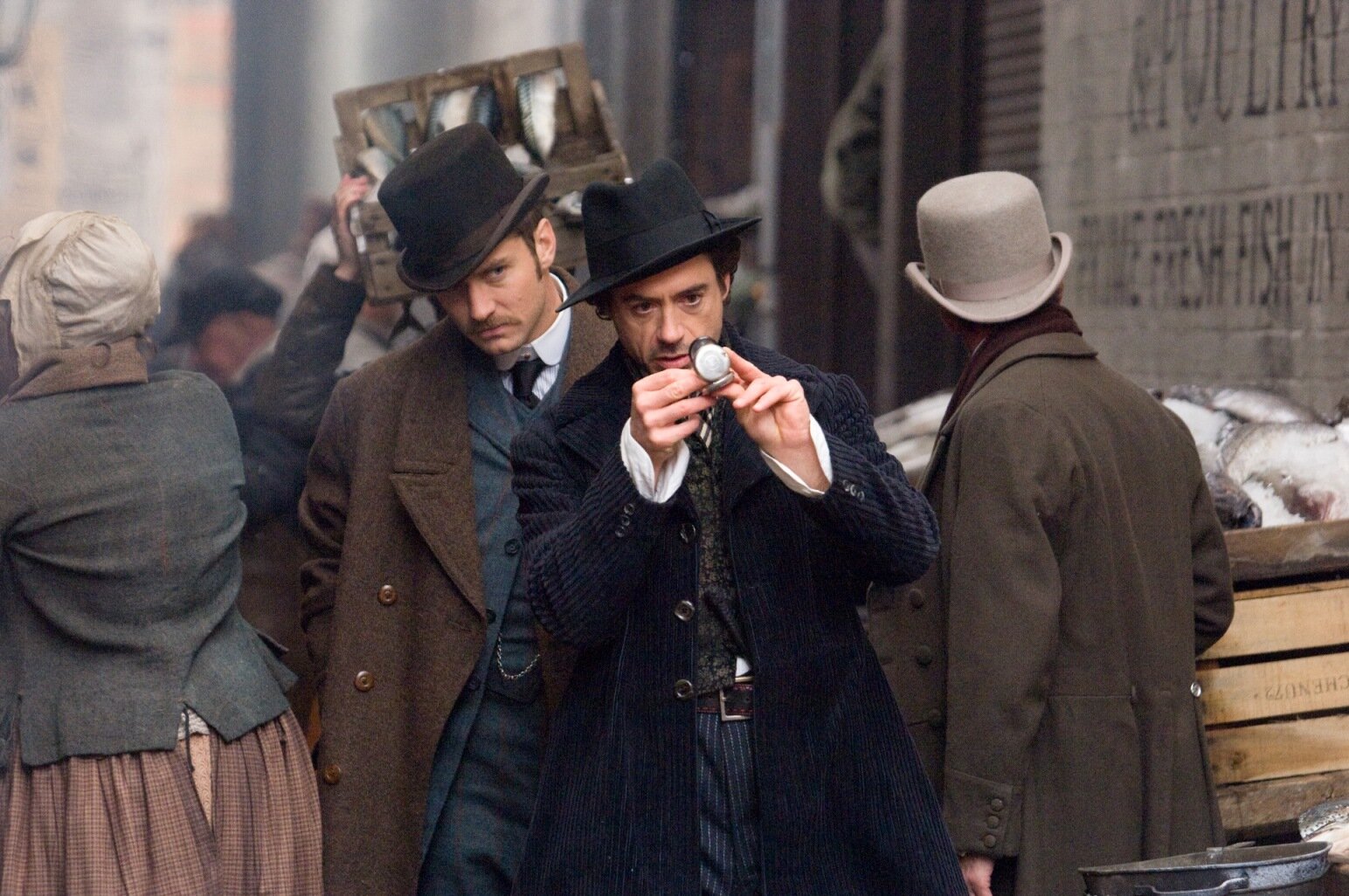 December was the expected date for Sherlock Holmes' sequel to start shooting, but things have been moving quickly, with the shoot jumping forward several months, according to Jude Law.

Dr Watson told Empire Magazine that October is the new December: "It looks likely that we're going to shoot the second Sherlock Holmes in October... I don't know yet where the story will go, but there are a lot of Sherlock Holmes novels to choose from."

So no news on the story, but the finalised screenplay can't be far away now if Warner Bros are bringing the schedule forward. Maybe Guy Ritchie has discovered the word processor. He certainly hasn't discovered his new villain yet, although Daniel Day-Lewis is still rumoured as a wishlist figure for Sherlock's nemesis Moriarty (a far better choice than Brad Pitt).

As for Holmes' companion, he's taking it easy before sleuthing kicks off again: "I've had a long period of doing nothing, which has been self-imposed and wonderfully rewarding, I have to say, but mostly so because I've got a very busy second half of the year coming up". With a role in Scorsese's Hugo Cabret plus Soderbergh's upcoming thriller Contagion, he's not half wrong. With Sherlock Holmes 2 getting ready to shoot, he's got one hectic schedule.

Not that he dreads a return to Ritchie's streets of period London: "I had so much fun making Sherlock Holmes," he explained to Empire, "I was really pleased it was such a success but mostly because that will give me the opportunity to work with Robert and Guy again."
Tags:
3-d
arthur conan doyle
brad pitt
daniel day lewis
guy ritchie
jude law
moriarty
robert downey jr
sequel
sherlock holmes
watson