| | | |
| --- | --- | --- |
| Mamma Mia! It's Maggie: The Movie | | |
Written by Ivan Radford
Thursday, 01 July 2010 11:11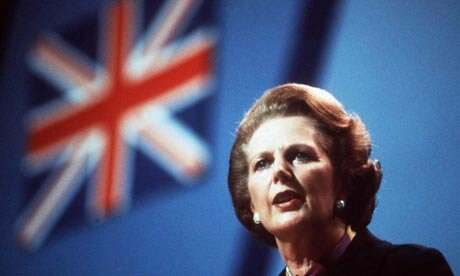 Cast your minds back to 2007 and you may remember word of a Margaret Thatcher biopic - mostly thanks to the success of that TV movie The Queen. Sure, Helen Mirren and Michael Sheen were impressive, and all that, but Maggie: The Movie? No-one really took the BBC's script ideas seriously.

Three years on and it's official: Phyllida Lloyd (destined for the layer of hell reserved for people who directed Mamma Mia!) has stepped onboard the BBC/Pathe project, bringing first mate Meryl Streep with her. Damien Jones (Sex and Drugs and Rock and Roll) is producing, with a screenplay scribbled by Brian Fillis, no doubt looking to put on his "I'm Peter Morgan" hat.

Focusing on the build-up to the Falklands War, Maggie: The Hollywood Years will see Thatcher in decline, bogged down in the recession and the threat of conflict. But the 74 day war turned everything around, boosting Thatcher's popularity enough for her to cruise through the 1983 elections. It's not a bad story arc to pick out of the Iron Lady's reign of privatisation and general evildoings. At least it has the word "war" in it.

For those of you hoping this is all just a joke, or even a feature-length Spitting Image special - be warned. This isn't something to take lightly. In fact, Thatcher's 11 has reached critical mass - none other than Jim Broadbent himself is in talks to play Mr Thatcher (Sir Denis to his friends). The only plus from all this? It can't be too long before Clegg: I"m Spartacus! enters development somewhere. Hopefully that one'll be a musical.
Tags:
1983
bbc
falklands
helen mirren
jim broadbent
maggie
margaret thatcher
meryl streep
movie
pathe
phyllida lloyd
spitting image