| | | |
| --- | --- | --- |
| Scream 4: New Victims Announced | | |
Written by Ivan Radford
Monday, 21 June 2010 12:51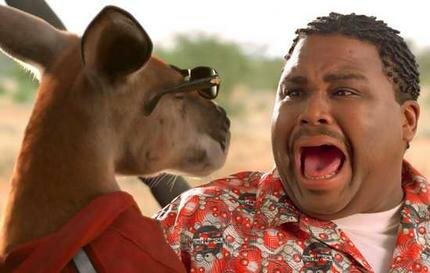 Wes Craven's belated Scream sequel is really picking up steam now, what with all the casting announcements that keep cropping up. And now Ghostface has got some fresh meat for his mask: Marielle Jaffe and Anthony Anderson.

The two join stalwarts Neve Campbell, David Arquette and Courtney Cox, and others including Hayden Panettiere and Rory Culkin. Alongside those folks, they're pretty much guaranteed to get it early on. Now Jaffe hasn't done much to offend, so good luck to her, but Anderson will be recognised from Scary Movie 3 and 4, not to mention Transformers and Kangaroo Jack.

Now he's back on Wes Craven's home turf, here's hoping for a nice cold slice of revenge. Hopefully involving a kangaroo.