| | | |
| --- | --- | --- |
| Puss In Boots Picture Now Online | | |
Written by Ivan Radford
Monday, 21 June 2010 10:36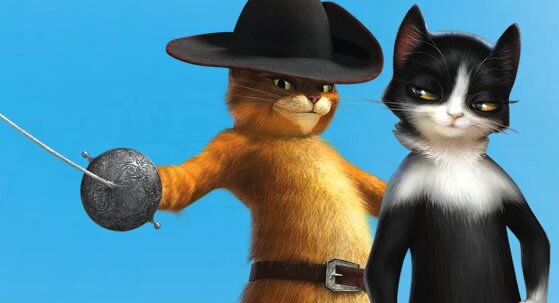 Just when you thought Shrek Forever After was the final chapter in that unfunny franchise of fairytale jokes, Dreamworks launch the new site for their spin-off adventure: Puss In Boots. Hooray.

The stand-alone film (which no-one asked them to make) sees Antonio Banderas sell out once again as the titular Puss, this time teaming up with Salma Hayek's Pussy Kitty for some furry antics. Along for the ride is Humpty Dumpty (Zach Galifianakis, who remains everywhere at all times), who helps Puss to steal the famous goose, which, as legend has it, lays some rather pretty golden eggs.

Voice recording started ages ago, so there's no hope of escaping this one. Read on for the full picture, then print it out and burn it.