| | | |
| --- | --- | --- |
| Social Network Poster Unveiled! | | |
Written by Ivan Radford
Sunday, 20 June 2010 13:09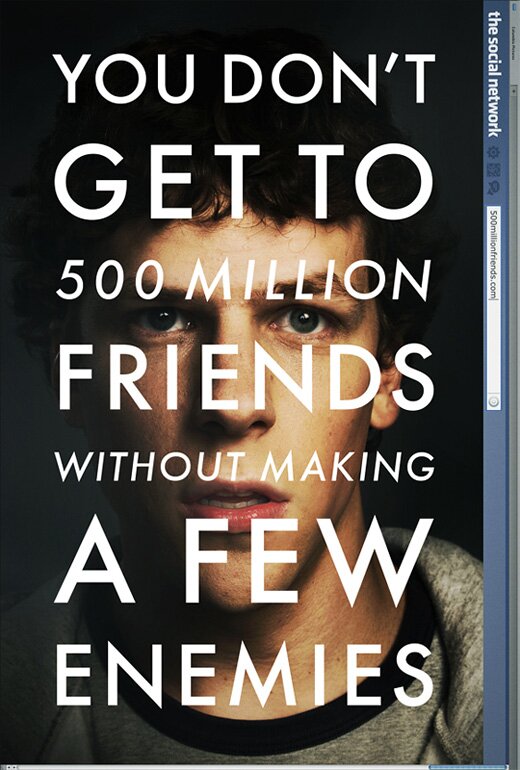 Leave Farmville alone for a second and check out this: the official poster for The Social Network, David Fincher's film about the founding of Facebook.

Yes, it's still a weird idea for a project, but the helmer doesn't make many mistakes (he tends more towards genius) so this can't be that duff. After all, it is based on a book called

With Jesse Eisenberg playing our lead geek Mark Zuckerberg, alongside Andrew Garfield and Justin Timberlake (hmmm) as Sean Parker and Eduardo Saverin, the cast ain't too sloppy either. Especially given the story of how the social networking phenomenon came to prominence is little-known and therefore quite intriguing.

Expect drama, humour, and computer nerdiness when Fincher's feature comes out on Friday 1st October. All wrapped up in a brilliant script, of course - don't forge, this baby is written by Aaron Sorkin. And he tends towards the genius side of life too.

All we need is a trailer to get us really fired up. Then we can start clicking *like* as fast as our page refresh rate allows.